'Obasanjo Should Be On Trial For Corruption'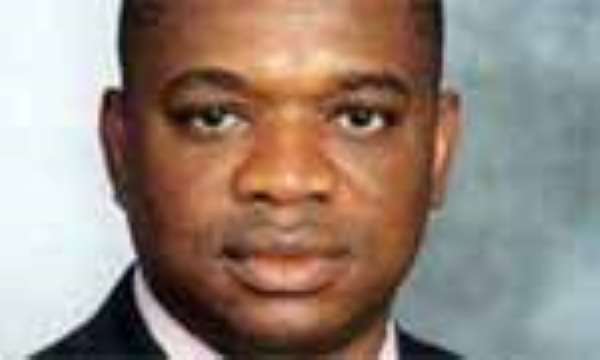 Immediate past Governor of Abia State and Chairman, Board of Trustees of the Progressive Peoples Alliance (PPA), Dr. Orji Uzor Kalu, has accused President Umaru Musa Yar'Adua of foot-dragging in prosecuting his predecessor, Chief Olusegun Obasanjo, in the face of overwhelming allegations of corrupt practices against him.
Accusing the administration of selective justice, Kalu expressed fears that Obasanjo may not be prosecuted after all.
The former Abia State chief executive bared his mind on Wednesday at the premises of a Federal High Court, Abuja, where he is standing trial over allegations of corrupt practices by the Economic and Financial Crimes Commission (EFCC).
He accused government of picking and choosing whom to prosecute and whom not to.
His words:, "I'm being brought here (court) and the man who came to government with N20, 000 is sitting comfortably in a 250 bedroom house in Otta farm. So I cannot understand the two. I came into politics with money and left with nothing.
"When you see what is happening in the country today, I still wonder why I'm here. Because in the National Assembly, people have started revealing what I started talking about many years ago when I said former President Obasanjo is the most corrupt African living on earth.
"I feel sad that the so called EFCC and the Attorney General of the Federation (AGF) cannot take Obasanjo and his cronies to court. And I'm still coming here (court) every morning. So I feel very sad.
"EFCC is selective, I do not need to tell you. Do I need to prove it? It is proved already by Nigerians. Is there anything you can equal to what is revealed in the power sector, what is going to be revealed in NNPC, in Ministry of Transport, Agriculture, etc? Obasanjo was just an emperor to himself and to the benefit of his family."
Kalu further accused the EFCC of embarking on hypocrisy and insincerity with respect to the charges against Senator Iyabo Obasanjo Bello, over her alleged involvement in the Ministry of Health N300million scam.
According to him, "can you tell me that Iyabo Obasanjo can jump the fence, as fat as she is. I cannot even jump the fence. I cannot understand.
I want us to be more serious, otherwise the judiciary has to stand up on this issue. Because when the judiciary fails what we would have in the country will be anarchy."
Earlier, counsel to the EFCC, Mr Adebisi Adeniyi, had prayed Justice Adamu Bello to commence fresh hearing of the case against Kalu on the grounds that he was hearing the matter for the first time.
In opposition, counsel to Kalu, Chief Awa Kalu (SAN) contended that "the case cannot start afresh.
My client had been properly arraigned on a 107 count charges before the court, and hearing has not even started. It is strange for the prosecution to ask for the trial to start afresh because there is a new judge."
Kalu's counsel also asked the court to release his client's travel document so that he could go out of the country for medication.
But Justice Bello, who took over from Justice Binta Nyako, who is on transfer to Lagos, adjourned hearing on the application to Thursday.
Meanwhile, the Progressive Peoples Alliance (PPA) says that with the revelations on the energy sector contracts and allocation of land in the Federal Capital Territory (FCT), as they concern former President Olusegun Obasanjo, ex-Abia State governor, Dr. Orji Uzor Kalu has been vindicated.
According to a statement by the National Publicity Secretary, Chief Ben Onyechere, the PPA said that while Obasanjo was in power, Kalu raised an alarm over his conduct, regretting that nobody believed the former governor.