Atta-Mills: I want a partner for votes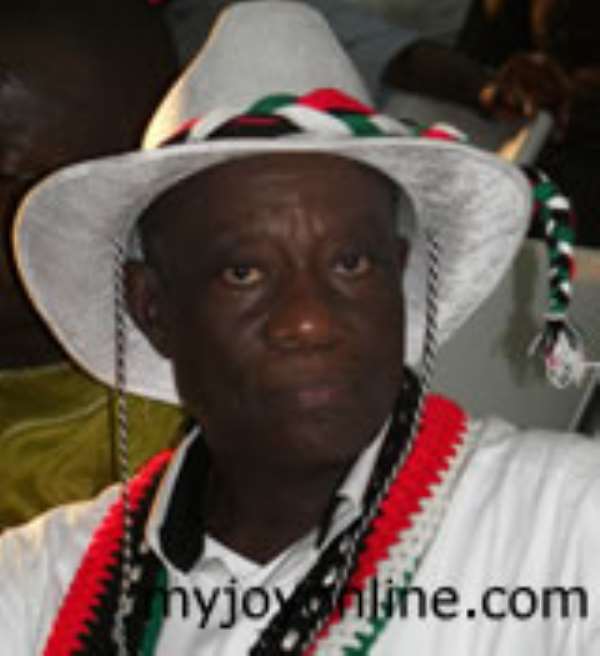 Listen to Mills speaking to Joy News' Matilda Asante
National Democratic Congress (NDC) presidential candidate, Prof. John Evans Atta-Mills has denied categorically, media publications claiming he has settled on Bole Bamboi MP, John Mahama for a running mate.
He told Joy News' Matilda Asante that no such decision has been made and that he saw the publications as strange.
In any case, he said, consultations were still ongoing to select a running mate, who must be someone who can attract to the NDC's advantage, votes that he Mills may not attract in the 2008 presidential elections.
"Let me say that we have so many people who in my view are qualified to be running mate. At the appropriate time we will go through the list and then we will decide who will partner me. I do not think that it is something that we have to fight over. We want somebody who will compliment my effort so that we secure victory."
Mills would not respond to claims by former First Lady, Nana Konadu Agyemang-Rawlings that he was treated with kid gloves in 2004 when his choice of a running mate was accepted without much question, but insisted that the decision largely rested with him, in consultation with National Executive Committee and the Council of Elders.
Arguing that he should be allowed to make the choice while he consulted the two bodies, he said the constitution of the party mandates the presidential candidate to do so, and there is no reason why his interests should not be considered in the important matter.
He maintained that apart from issues of availability and compatibility with the chosen candidate, a key factor for his consideration is the person's ability to attract 'non-Mills' votes.
"Well, someone who will partner me and can bring in votes which I will not be able to bring in. So we take into consideration all kinds of factors. I also have my ears to the ground, I'm talking to people so I believe the only reason why I will choose somebody is that this person can bring in the votes, can partner me for victory, that's all."
Mills said it definitely will be imprudent of him to act alone, and that the decision, even though largely rested with him, will come from exhaustive consultations and in the best interest of the party.
Author: Isaac Yeboah