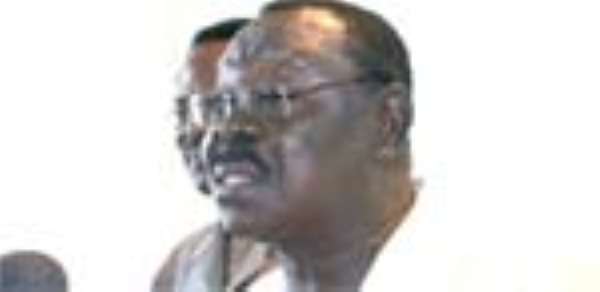 Sheikh I.C. Quaye was among two distinguished Nigerians to receive an award of achievement from the Lagos State University last Thursday.
The honour was conferred by the Society for the Study Of History and International Studies of the university for what they described in a citation as "his Landmark Achievement Award of Excellence for being a distinguished human rights crusader in Ghana and the West African sub-region and a distinguished member of the prestigious World Islamic Council".
The Society noted that the Greater Accra Regional Minister and the entire Quaye family from the 60s to date had contributed and sacrificed a lot towards the entrenchment of democracy and civil liberty in Ghana.
They recalled that the Minister's late father, his brother and associates "paid a high prize to keep the flag of peace, unity and civil liberty flying in Ghana and in the whole of Africa".
Sheikh I.C. Quaye, the Society continued, survived many years of political intimidation, blackmail and incarceration, adding, "It was based on this that the Society chose him as the recipient of a Landmark Achievement Award of Excellence".
In his acceptance speech of the award, Sheikh I.C. Quaye, who was accompanied by his daughter, Ms. Rabi Quaye, noted that African leaders owed it a duty to consolidate the rule of law and the advancement of human rights of all their peoples.
Touching on his political career, he said things had not been easy, but was quick to add that it has always been his passion to help others.
He said his major interest has always been politics and people, adding, "I am ready to give up my life to enable others to live in freedom. It was this love for people that motivated me to venture into political situations that resulted in my incarceration spanning over eleven years."
The Minister, who is a respected opinion leader in the Islamic community in Accra, expressed the hope that students of the Lagos State University would further strengthen relations between Ghana and Nigerian.
The other Nigerians honoured at the function were Alhaji Lateef Jakande, former Governor of Lagos State (1979-1983) and Asiwaju Bola Ahmed Tinubu who served as Lagos Governor between 1999 and 2007.
Present at the ceremony were the Vice Chancellor of the university, Prof Lateef Akanni Hussein and other members of the academic board of the institution.
Sheikh I.C. Quaye, who is the incumbent MP for the Ayawaso Central Constituency of the New Patriotic Party (NPP), has since returned home.
By A.R. Gomda