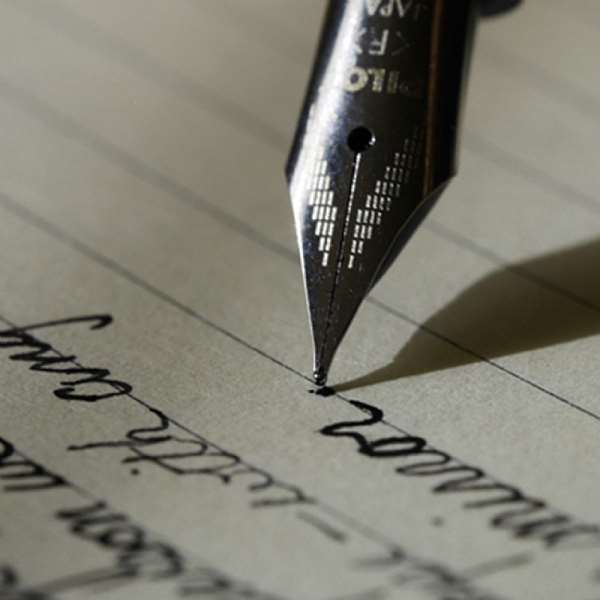 I would like to congratulate the Gonjaland Youth Association for yet another remarkably successful Gonjaland Youth Congress. I should also put on record my own failure to make it to the congress for the year in succession due to very important personal reasons.
Putting that in context, I would like to take my liberties as a member of the Association to weigh in with my own personal views on the theme of this year's conference. I have to emphasize that these are my personal views motivated only by the challenge by the Minister of Water Resources, Works and Housing to the Youth to "pragmatically diagnose the issues at stake so as to find lasting solutions for the mutual benefit of the people of Gonjaland".
(In these days when no one can have an opinion unless it has been auctioned to them, I thought it was important to put it on the record that I am not on any body's payroll) That was a big challenge, to be honest, because the power to foment chieftaincy disputes in Gonjaland does not lie with the youth. It lies squarely with the Chiefs themselves. The youth are merely used to achieve or rather mal-achieve those ends, often to their own peril.
If there are any youths meddling in chieftaincy affairs, it is most probably because, their fathers, who are themselves chiefs, have allowed them to do so. I find it rather strange that the Gonjaland Youth Association would be calling on the various paramount areas to institutionalize a system of council of advisors. This system has always been there. I am not very old, but I am old enough to know that, growing in Buipe, the then Buipewura Chinchanko II had a council of elders at his palace.
And whenever there was any dispute to be addressed, the council had to form a "chorum" of the very senior Chiefs before the issue was discussed. In most cases this would include the Danyanpewura, Shilmawura, Gungunsowura, Gbemasewura, Dabanepewura and sometimes the Chief Imam and others of similar rank.
If for any reason this is no longer happening, it is because perhaps the current crop of chiefs have not found it necessary to implement what has been known to exist for, God know how long.
Let me place on record that, this article is not a critique of the call by the Gonjaland Youth Executive to implement such a scheme; it is rather a critique of the mindset that made it necessary for them to make such recommendations in the first place.
It is becoming too fashionable in our country for the youth to be made convenient and often, willing scapegoats for the failings of our national institutions. It is a simple truth of life that if any institution wants to be respected, it has to earn it. You don't get respected by simply asking for it, you have to command it. In a like manner, I do not see how any amount of exhortations by a politician, no matter how respected, is going to change the downward spiral of chieftaincy in Gonjaland or Northern Ghana as a whole, unless the Chiefs themselves are smart enough to get their act together and put their houses in order.
If we will all be honest, is it a coincidence that in recent times, every important chieftaincy issue that has ended up at the Yagbonwura's palace has also ended up in the courts or the Regional House of Chiefs? Kawsawgu, Buipe, Bole (i.e. Kiyape). It is a worrying pattern that we have to open our eyes to and speak truth to power in order to get to the root causes.
You are never going to get to the bottom of the matter by pretending that the youth are the cause, when others are feeding fat on these disputes.
It is all too easy to blame the youth for these things. But we have to ask ourselves some fundamental moral and honest questions. I think it is also pragmatic that if you have your bed and for three successive nights you don't feel comfortable on the bed, you examine the bed, yes, but you also examine yourself to see if you are completely alright.
Let me emphasize that my opinion in this article is by no means an endorsement of any position in any of the chieftaincy issues mentioned. The mention was only made to elaborate the point about our recent history with chieftaincy issues.
In 2005 we had a situation where the Bolewura's Son, one Alhassan Hambi was running riot all over the place, claiming he was the "Crown Prince of Bole". He was given wide audience, especially in the nation's capital, Accra. In spite of the potential consequences such claims had for our Chieftaincy Institution, nothing much was done. At the time he was doing it his father never bat an eyelid, at least, not that I know of. But this had the potential of sowing seeds of discord with damning consequences.
It is not the fault of the youth that the chiefs pack their palaces with "Yes-men" at best and Bootlickers at worse, who would only tell the Chiefs what they want to hear rather than what they need to hear. It is not the fault of the youth that certain people decide they have enough influence to be chiefs even though they were not qualified. It is also not the fault of the youth that certain claimants to chieftaincy titles stick stubbornly to their claims, even though the deck of available evidence is stuck up against them.
With all the logic at my disposal, it is my position that the problems of Chieftaincy are not caused by the youth; and while I may agree with any call or even a challenge to the youth to stay out of trouble, I am at great pains to see how the youth are responsible for the creeping chieftaincy mess that is gradually climbing up our knees.
Unless we properly diagnose the problem, we can be no where near getting a solution to it. But you cannot even begin to diagnose a problem when you have identified the wrong culprit. In my view the real culprits are feeding fat on all of our confidence in the chieftaincy institution; they are no where else but in the various palaces.
Yes, Alhaji Boniface Abubakar Saddique's challenge is accepted, but with all due reverence, the diagnosis was a bit short on accuracy.
All the same, let the debate begin.