NDC won't accept Akufo-Addo victory: Party chairman declares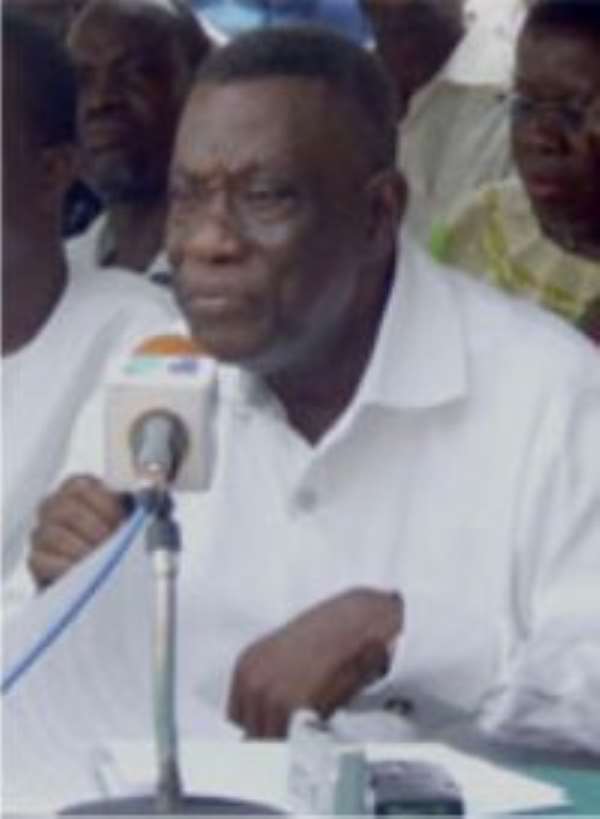 The Ashanti Regional Chairman of the National Democratic Congress, Daniel Ohene Agyekum, has warned that his party will not accept anything short of an electoral victory in this year's polls, and will vigorously challenge any declaration of the New Patriotic Party's presidential candidate, Nana Akufo-Addo as the winner of the December elections.
According to the former NDC Minister, there are plans by the Electoral Commission to rig the elections in favour of the NPP, and the recent alleged bloated Voter Register in the Ashanti Region, the NPP's major stronghold, was just one of a number of ploys by the EC to rig the poll.
Ohene Agyekum, who has been beating war drums in recent times, said the NDC would marshal all the forces and resources at the disposal of the party to prevent the "usurpation of the will of voters" by the EC and the NPP in the December poll.
The Ashanti Regional Chairman announced the NDC's edict at the Mampong constituency where Edward Agyakwa was elected unopposed as the party's parliamentary candidate for the upcoming elections.
The former Ashanti Regional Minister said the NDC considers the December elections as crucial to its fortunes and the party would closely police the polls to ensure that there was no rigging.
According to Ohene Agyekum, the NPP has failed Ghanaians and there is every indication that it would be voted out of power hence its determination to cling onto power at all costs.
The NDC parliamentary candidate, Edward Agyakwa on his part said the Mampong constituency has not seen any improvement in its infrastructure since the NPP assumed office in 2001.
He appealed to Ghanaians to return the NDC to power in the December polls to enable the party continue with its "people-centred development programme" which it embarked upon when it was in power.
By Joe Lartey