Professor Fobih Assists Assin South District Directorate Of Education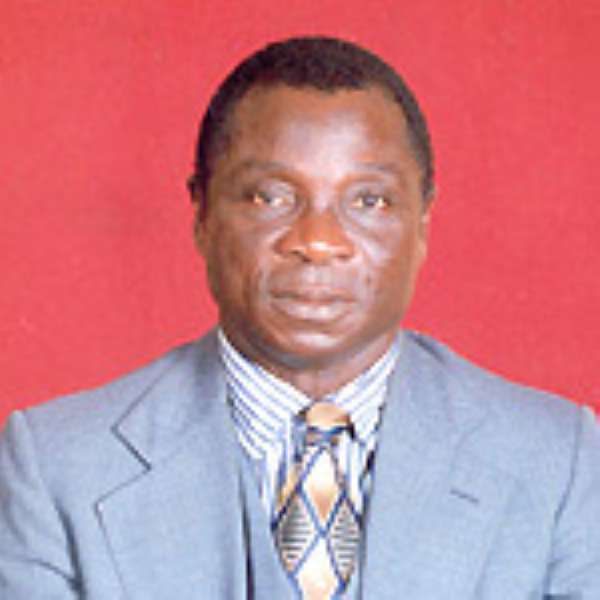 Prof. Dominic Fobih, Minister for Education, Science and Sports
Professor Dominic Fobih, Minister for Education, Science and Sports, has observed that the Education Reform Programme would ensure the provision of quality personnel to promote government's vision for Ghana to attain a middle income status by 2015. He noted that to achieve a middle income status required high productivity from personnel in all sectors of the economy.
Prof Fobih made the observation when presenting a risograph machine that would facilitate printing of question papers and other documents to Assin South District Directorate of Education at Assin Nsuaem in the Central Region. He explained that it was to improve quality of education in the district.
Prof Fobih, who is also the Member of Parliament for Assin South said the reform programme encouraged authorities of educational institutions, parent-teacher associations and communities to collaborate to enhance efficiency.
He expressed concern about the poor performance of students in the district in the Basic Education Certificate Examination (BECE) and appealed to stakeholders to live up to expectation.
Ms Helena Arkoh, Assin South District Director of Education who received the equipment said the directorate had instituted measures to improve the performance of the students at the BECE. These include spelling 'B' competition, vacation classes, essay writing, reading competitions and mock examinations.
Ms Arkoh appealed to citizens and philanthropists to assist improve the standard of education in the area. Mr Dick Obeng Owusu, Chairman of Assin South District Headteachers Association said the equipment would enhance preparations for the BECE in April.