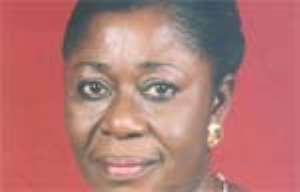 The government's Livelihood Empowerment Against Poverty (LEAP) programme, a social intervention policy to provide financial assistance to the extremely poor in Ghana begins on Wednesday.
Twenty-one districts have been earmarked to benefit from this cash programme.
However, disbursement for beneficiaries in the Bawku Municipality has been suspended owing to the raging conflict in the area.
The programme, announced by the Ministry of Manpower, Youth and Employment, provides between GH¢8 and GH¢15 monthly allowance to each beneficiary household, depending on if the extremely poor household also has an orphan, severely disabled person and persons aged over 65 years. It aims at getting the beneficiaries out of extremely poverty situations.
The LEAP pilot programme, funded by DFID and UNICEF with support from the government would be implemented nationwide from this year to 2012 in the form of direct cash transfers and it is expected to reach the lowest 20 percent of 880,000 extremely poor persons in Ghana.
The Deputy Minister of Manpower, Youth and Employment, Ms Frema Osei Opare told journalists in Accra at the weekend that the payment would be made every two months beginning this week via the Ghana Post Company money transfer scheme.
The selection of households was based on criteria set out, using Ghana Living Standard Survey (GLSS) data, district poverty maps and the regional distribution of extremely poor so that the poorest regions would be fairly represented.
"Beneficiaries would be assisted over a period to build socio-economic capacity to cater for subsistence needs. While on the LEAP programme, beneficiary targeted households would be linked with other livelihood promotion services from other Ministries, Departments and Agencies (MDAs) to sustain their livelihood beyond the LEAP," Mrs Osei Opare said.
The deputy minister noted that LEAP had the potential to increase school enrolment among children in extreme poor households, reduce infant mortality, improve nutrition and ensure birth registration.
The LEAP was designed by a team of local and international experts who had designed and implemented similar programmes in other developing countries such as South Africa, Zambia, Brazil, Mexico, Costa Rica and Turkey.
The design was done through a participatory and consultative process involving MDAs and development partners and subsequently reviewed and validated by relevant stakeholders.
The beneficiary districts of the LEAP programme include Lawra, Bole, Techiman, Obuasi, Kumasi Metropolis, Ketu, Tema, Ga West, Dangbe West, Nzema East and Agona Swedru.
Others are Assin North, Cape-Coast Municipal, Kwahu West, Asuogyaman, Fanteakwa, New Juabeng, Akuapim South, Yilo Krobo and Manya Krobo.
By Felix Dela Klutse