President Kufuor Receives A Team Of Catholic Medical Experts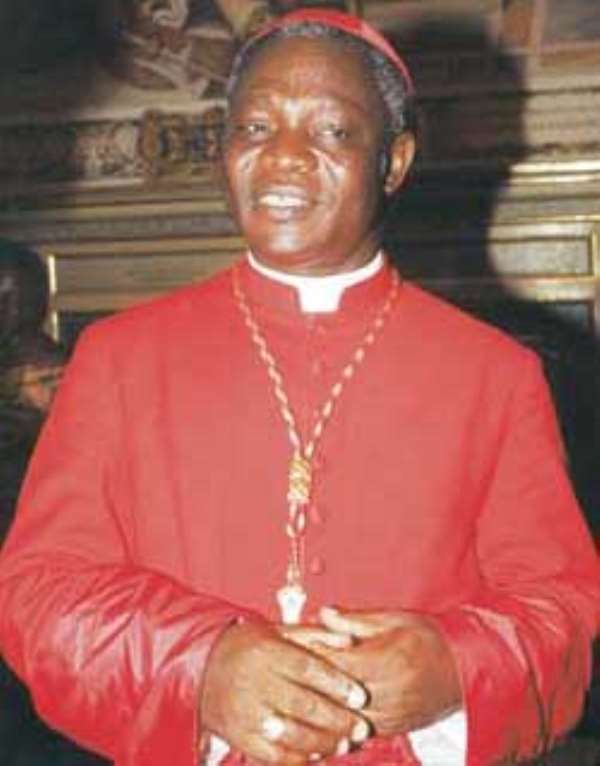 His Eminence Cardinal Peter Appiah Turkson President John Agyekum Kufuor yesterday received a team of Catholic Medical Professionals, which is in the country to support efforts at making health care easily accessible to the people.
Drawn from the Italian cities of Rome and Milan and the United States, they are engaged in a project to help take off some of the load and pressure on the Komfo Anokye Teaching Hospital (KATH) in Kumasi in the Ashanti Region.
They treat cancer of the breast and other complicated medical cases and their presence is a dividend from talks held between President Kufuor and the Mayor of Milan during his recent trip to Italy.
President Kufuor expressed appreciation to the group for their voluntary service to mankind. 'I am very impressed for the good work you are doing to support Ghana,' he told them.
Mr Fabricio De Agoshni, the Italian Ambassador, said the initiative offered a good example of private/public sector partnership to move Ghana forward.
His Eminence Cardinal Peter Appiah Turkson led the team to the Castle, Osu in Accra.