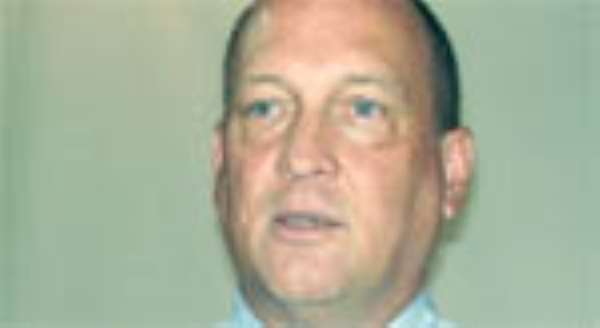 Newmont Mining Corporation, the world's second largest gold miner, has announced that it is casting its net wider in West Africa after establishing a successful mine in Ghana.
The head of Newmont's Africa division stated that
"Ahafo, Newmont's only producing mine in Ghana, poured its first gold in July 2006 and had been expected to produce around 430,000 to 450,000 ounces in 2007, its first full-year".
Jeffrey Huspeni, the new Vice President for Africa operations, told a mining conference in Cape Town that "the output was about $400 to $430 an ounce". Newmont is looking into the feasibility of Akyem as a second potential mine in Ghana. The company is also exploring potential sites in Ivory Coast, Mali and Burkina Faso.
U.S.-based Newmonts had planned to reveal the financial output that the Ahafo mine has generated and other information on its performance.
Huspeni however refused to release these figures. "Ghana's been our nucleus, our centre of gravity in Africa. We are exploring in West Africa and branching out from here (Ghana)."
It was concluded that Ahafo, the key mine for the company, would account for about 20 percent of Newmont's gold reserves.
The major factor being weighed up, as far as the Akyem Projects were concerned, was the increase in capital costs.
Huspeni said: "This project's evaluation may continue through 2008, and any decisions by Newmont's board on further work would come later."
Reuters