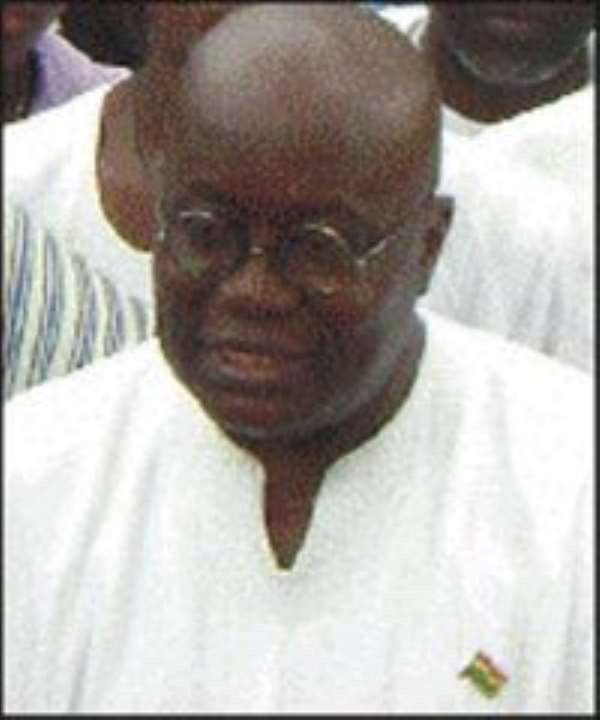 It is turning out to be the most hotly contested parliamentary primary in 2008. The seat is currently held by the Presidential candidate of the New Patriotic Party.
On the last count, five members of the royal Ofori Panin househeld were either campaigning or being drafted to contest for the Abuakwa South parliamentaries.
The list includes four cousins of Nana Akufo-Addo: Political analyst and constituency Financial Secretary, Nana Fredua Agyemang Ofori-Atta, Mrs Rhoderline Otiwa Baafuor-Gyimah of the Office of the First Lady, Atta Akyea, a prominent Accra-based lawyer, and Fiifi Ofori-Atta, an IT expert from Washington, USA.
A third family member, Nana Asante Bediatuo, also a lawyer and assembly man at the East Akim District Assembly is also being pressurised by some constituents to join the contest.
By .