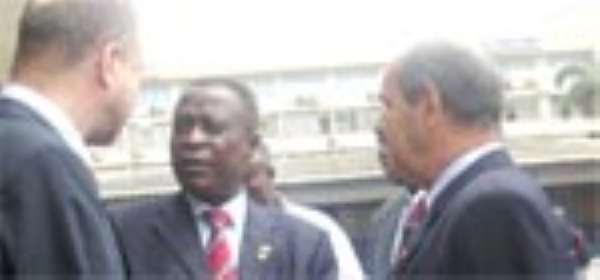 The Ghanaian-German Economic Cooperation (GGEA) says it will continue to pursue programmes that will make Ghana a hub for German and indeed European Union (EU) trade.
According to the President of the GGEA, Stephen Antwi, Germany will continue to become the gateway for Ghanaian goods and services to the EU market.
Speaking in an interview with CITY & BUSINESS GUIDE, Mr. Antwi said the ability of the government to raise monies on the international capital market, and the nation's continuous improvement in the World Bank-International Finance Corporation (IFC) Doing Business Report will help the GGEA with its programmes.
Over the last few years, the GGEA have been organizing trade fairs in both Ghana and Germany to showcase Ghanaian and German companies as well as their products to the populace.
According to Mr. Antwi, the GGEA would continue to organize several fairs and exhibitions to enhance businesses between these two countries.
He however urged government to turn its attention to the ECOWAS market such as Sierra Leone, Liberia, Togo and Guinea.
"It is time now for economic integration since Article 2 (1) of the ECOWAS treaty states that the contracting parties established the ECOWAS to be the sole economic community in the region for the purpose of economic integration", he added.
He explained that pursuing the economic integration agenda will fully enforce protocols and conventions relating to inter-state road transportation between ECOWAS member states, free movement of persons, and concept of products originating from member states among others.
By Charles Nixon Yeboah