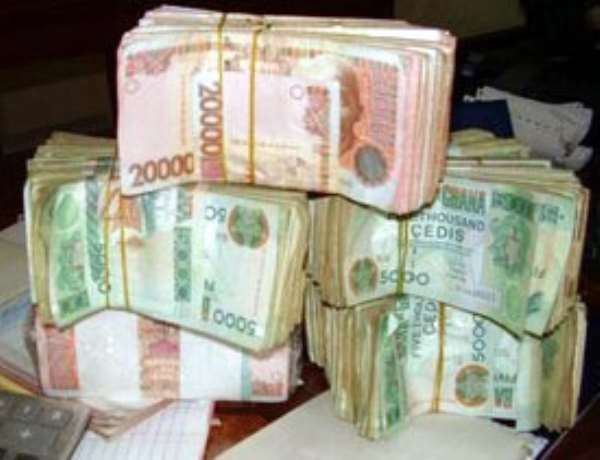 Ghana Old Cedi Notes
The old Ghanaian cedi will cease to be legal tender by midnight today, Monday, December 31, 2007. This implies that the old currency will not be accepted in any business transactions.
Those with the old currency can, however, change them into the new currency at the bank of Ghana, any commercial bank, rural or community bank or savings and loans companies throughout the country.
In an interview with the Daily Graphic, Dr Ernest Addison, Executive Director of the Ban of Ghana in charge of Research, gave assurance that anyone could walk into a bank and change the old currency for the new one.
Dr Addison stressed that one did not have to be a customer of a bank before the change could be effected as the banks were under obligation to change any amount of money for anybody who would enter there for that purpose.
In July this year, the Bank of Ghana re-denominated the current cedi by knocking off four zeros to reduce the weight of the cedi in the pockets of Ghanaians. The bank of Ghana set the numerals at ¢10,000=GH¢1=100Gp.
The new set of currency had the following characteristics: The sub-unit of GH¢ is the Ghana Pesewa (Gp). The series of notes and coins are as follows: Notes GH¢1, GH¢5, GH¢10, GH¢20 and GH¢50, while the coins are 1Gp, 5Gp, 10Gp, 20Gp, 50Gp and 100Gp.
Since July 3 this year, both the old and new cedi banknotes and coins have been in circulation, but from tomorrow the old notes and coins would only be exchanged at the Bank of Ghana and any commercial or rural bank but will not be legal tender.