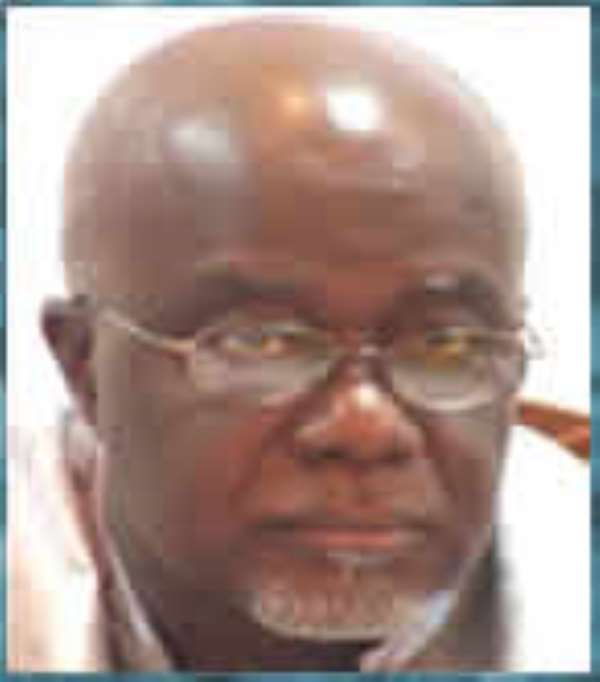 One of the NPP flagbearer aspirants, Mr. Hackman Owusu Agyeman is upset about what he calls blatant disregard and breach of the party's rules of engagement by his colleague Alan Kyerematen.
Mr Owusu Agyeman is accusing his colleague Alan of deliberately and illegitimately disrupting his meeting with delegates in the Upper West Regional capital, Wa.
Hackman said he had sought permission from the Upper West Regional Secretariat of the party to meet the delegates on Tuesday, but to his surprise, his meeting was abandoned for that of Alan Kyerematen who arrived in a Ghana Armed Forces aircraft.
Mr Owusu Agyeman told Joy News' Alex Kobina Mensah that the delegates left the meeting to get their share of the booty from Alan's camp.
"We were supposed to have this meeting at 10 o'clock in the morning. Delegates started arriving at the same hotel that I lodged and at about half past nine, and word got round that Mr. Kyerematen had arrived with an aircraft and sort of was giving out some things so they should go. And all of them rushed out and left the place so they were go to the place for as long as five, six hours because they came back only around 4 o'clock 3 o'clock, so I could not hold my meeting and I had to wait until…."
"So I drove personally to the airport and I aw the aircraft parked there so when he finished distributing whatever he was distributing then I had the opportunity to speak to some of them.
"It's unfortunate, although I had travelled all the way from Accra to Wa and I couldn't get all the delegates because some of them were still with him.
"What is irksome, what is upsetting is the fact that there are rules of engagement for us the aspirants that you enter a region through the secretariat and they put a programme together but nobody in the region, neither the Regional Chairman, the Regional Secretary, organiser, nobody knew about his visit and that of course was a flagrant breach of the code of conduct and the code of ethics and I took exception of this…"
Hackman preferred not to comment on what exactly Alan was distributing but said his concern was the flagrant abuse of the agreed procedures.
Meanwhile, the Ghana Armed Forces says the F27 aircraft used by Alan Kyerematen on his campaign tour was rented. Public Relations officer Col. E.W.K. Nibo says a company called Munich wrote to the Ghana Armed Forces to hire the aircraft. Speaking on Joy Fm's Supper Morning Show Col. Nibo said any ordinary person can hire the aircraft for private use.