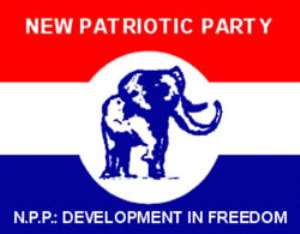 The Polling Station Executives of Dadekotopon branch of the New Patriotic Party (NPP), have protested against the act of the constituency's executive arrogating to themselves the power to select delegates for congress instead of following the laid down procedures as specified in Article 6 section 18 of the party's constitution.
According to them investigations undertaken by the Polling Station Chairmen clearly indicated that the constituency executive had set aside laid down procedures and this had made the polling station executives disillusioned and they had therefore, resolved not to do the sacrificial work for others to enjoy.
This was contained in a petition signed by Mr Ben K. Mintah for and on behalf of the Polling Station Executives.
The petition said the framers of the party's constitution knew why they delegated the powers to the constituency executives and foot soldiers to select the presidential candidate.
"It was to make them have a feel of the democratic process and to give them hope to work harder than ever for the sustenance of the party," the petition said.
It noted further that the NPP parliamentary candidate, Dr N.A. Sowah, by virtue of the party's constitution was an ex-officio member of the executive, which meant that he became an automatic member of the executive and so his selection must be considered from the executive and not the floor.
Besides, the NPP 2004 parliamentary candidate who contested and lost to his NDC counter¬part, Mr Abednego Torto Laryea, did not reside in the constituency and was not a polling station chairman, and wondered on what premise he was chosen to represent the interest of the floor members.
The petition also questioned why the name of Mr Oscar Odoi Glover, who also contested and lost the NPP slot and did not reside in the constituency, in spite of his occasional visits to the families and party sympathisers, should be included in the list of the delegates to the congress.
Others whose selection were questioned were Madam Cecilia Eguakun, a patron of the branch who had on several occasions represented the con¬stituency, and Mrs Bennie Brown-Nuamah, the immediate past Assemblywoman for Kaajrono Electoral Area.
The petition said they had no problem with the inclusion of Mr Peter Ala Adjetey, who had never turned his back on them.
The petitioners accused the constituency chairperson, Mrs Gladys Dedey-Mane, of being persistently inconsistent in her deliberations, thereby creating unnecessary problems in the constituency.
They stressed that they would not sit down and allow an individual to use her personal ego to select political masqueraders to the detriment of the floor members who had toiled over the years to grow the party.
They resolved that all the delegates selected must be withdrawn immediately, except that of Mr Ala Adjetey, for the proper procedures to be applied, and to conform with the party's constitution to the satisfaction of all.