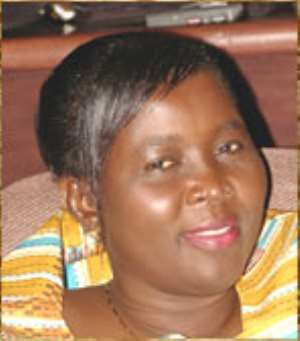 Henceforth individuals who engage in marrying young children off will be prosecuted.
Government has served notice to all who engage in the practice, including parents that it will not hesitate to bring the law down heavily on them.
Women and Children's Affairs Minister, Hajia Alima Mahama told Parliament on Tuesday that the prevalence of the practice has compelled government to step up enforcement of laws relating to forced marriage.
Joy News Parliamentary correspondent Araba Koomson quotes the Minister as telling the august House that government was intent on enforcing the law, and offenders faced GH¢500 or one year jail term or both.
The Minister said her Ministry had organized several educational programmes in communities where the practice was prevalent to explain the law to parents and the need to educate girls.
Joy News recently reported the case of a 17-year-old girl from the Tolon Kumbungu District of the Northern Region, who, against her desire to complete school, was given away into marriage.
Barkatu Ziblim, a former pupil of the Tolon RC Primary School was compelled by the father to drop out of school to marry.
Attempts by a parliamentarian and others to intervene in her case yielded the wind when her father, Mallam Ziblim got wind of the moves and fast forwarded the appointed date for traditional rites to consummate the marriage.
The action, even though infuriated the local chief, got sealed anyway and the young girl has since become a wife.