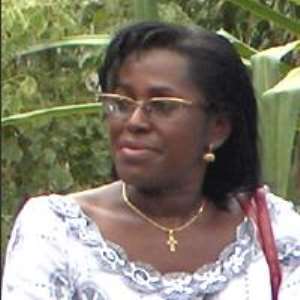 Deputy Information and National Orientation Minister Ms Oboshie Sai Coffie, has urged Ghanaians to give themselves up to the end of September to see to the end of the load shedding programme.
Oboshie made the submission on Joy FM's current affairs programme, Newsfile, to correct an assertion by Government Spokesperson on Governance, Frank Agyekum that the load shedding exercise would be over by August end.
Government had repeatedly assured that it was taking steps to restore the nation to regular energy supply and committed itself to an August end timetable, but Oboshie said government on Friday decided to work with a September end deadline and it would be better if the population worked with the September date.
"As at yesterday, in our daily energy crisis meetings, we've decided that our position on the August deadline is that even though we have been assured that everything will be in place by the end of August, we want to maintain the September end deadline that the Minister of Energy has put out. That is just for a buffer.
"The deadline for complete stoppage of the load shedding is September 31. Now what we are hoping, and there are no guarantees yet, is that as indicators put in place come up, we will be able to review the load shedding and change the schedule before the complete end of the load shedding."
The Deputy Minister accepted the blame for the apparent discrepancy and said Mr. Agyekum had not yet been briefed on the Friday meeting.
She however maintained that the September date was to ensure that in spite of guarantees that the load shedding could be over by the end of August, there would be no loss of credibility if that deadline was not met.
"With the management of information, I would rather we ere on the side of caution and even if I am supremely confident, I would rather we maintain the 31st September and come out, if possible, at the end of August and say look, we were able to do it after all."
She said the Ministry would be holding a press conference in the coming week to address what measures are being taken to address the energy crisis.