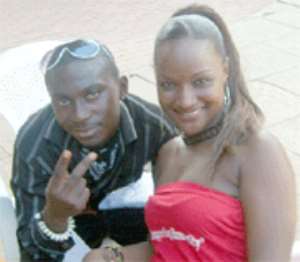 I am of the opinion that anything that must be done, must be done well, else it ought not be done at all. Hence my constant criticism of programmes and people on radio and television whose performances I consider as mediocre.
After the performances on the first day of the new Mentor season last Sunday, I came away with the impression that we were in for a show filled with people with low talent.
I also got away with the impression that the panel of judges, which now includes season one judge, Rama Brew, handled the contestants with kid gloves.
Strangely though I heard some people in conversation on Monday morning referring to the contestants as very good and that this edition of the show would be very competitive blah blah blah.
My surprise was aggravated when bringing up the topic of terrible performances on Sunday, some people in my office thought I had watched a different show.
At that point I understood why Ghanaians are not able to make it to such continental music talent hunt competitions such as Project Fame and Idols West Africa. I mean here we were applauding people who are very terrible at singing.
All the twelve contestants namely Faya, Erico Dela, Lisa, Peter, Bright, KG, Najat, Naa, Paa, Paul and Gina had one fault or the other with their performances. Indeed until the last contestant, Erico performed Kwabena Kwabena's Aso I thought it was the most terrible Mentor show I had ever watched. His bit changed it somewhat but not entirely.
Honestly, I had thought that after the second season of Mentor we were going to go up and up with the quality of contestants but we have probably gone below season one with these contestants. As a confirmation it was only one contestant whom judge Dominic said made him proud to have selected.
I looked through the contestants last Sunday and I neither saw a Prince or Joe from the first and second seasons respectively. All I saw were in the calibre of Doris and Roseline from the first season and that gives me worries, really.
I must add that it is common knowledge that season one was able to outdo the viewing of the World Cup even when the contestants were not so polished. However, the second season did not receive that much viewing as did the first although the contestants were very good on the vocals and performance.
I recall when Mark was asked about the quality of contestants in the second season he remarked that "Prince would have been number thirteen if he was in this competition".
I hope that I am committing a fallacy of hasty conclusion and that as the weeks draw towards the thirteenth the contestants would prove me wrong by giving good vocal renditions that would amaze me. Although first impressions last, I hope the one I got on Sunday does not last for long.
Maybe I have seen too many quality productions and that has warped my thinking towards what happens on Mentor.
Maybe I am judging the contestants with a higher measuring rod than they deserve. Maybe they are just not good and I see them for what they are.
Be as any of the above may, viewers expect nothing but good performances and quality singing from the contestants.
I must add that I am glad the organizers have Anita Erskine as the presenter of the show. I think her eloquence and stage presence is good for the show. But I cannot be sure if she would be on it to the end of the show.
Remember when Mamavi started with Benny Ashun but had to give way to Anita mid-way?
Article by Francis Doku