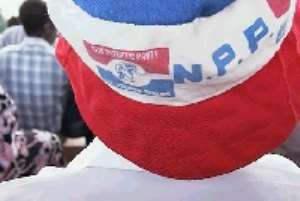 The New Patriotic Party Constituency Chairmen from the Brong-Ahafo Region have resolved firmly to vote according to their conscience at the party congress slated for December 2007 to elect the flagbearer for the ruling party.
The Moment newspaper said at a regional meeting in Techiman on Thursday, the chairmen expressed grave fears about the way NPP aspirants were dishing out money to constituency executives and potential delegates in attempts to influence their voting pattern in their favour.

"One aspirant spent as much as 21.7 million cedis at a go in one constituency alone," an informed source told The Moment.
Another dimension of the money strategy was that most of the would-be delegates were the foot soldiers who felt neglected and were now saying "Yes this is our cocoa season, you pay us, we give you our votes."

"Some delegates are demanding as much as 5 million cedis from each aspirant, as the price for their votes," one of the chairmen hinted but warned that "These aspirants must know the history of NPP is that it is not the rich who win elections."
"We'll take your money, indeed we'll collect from whoever offers money but in the end it's only one person who will win," the chairman emphasized.
"Now it's not only money, bicycle, or corn mill," our source contended, noting that, "even cars are going to some party executives as part of the deal. Some aspirants are allegedly inviting some of the delegates to secret dinners at plush hotels and seaside resorts.
The Brong Ahafo NPP advised party gurus including President Kufuor and ministers not to show open support for any aspirant and leave the choice to the conscience of the delegates.