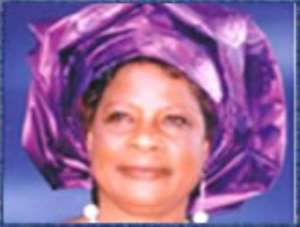 One hundred and twenty people selected in the Gomoa District for the Youth in Agriculture Business module of the National Youth Employment Programme (NYEP), have been given one million cedis and inputs worth 650,000 cedis each to start their farming ventures.
The inputs included fertilizers, seeds and insecticides.
Ms. Joyce Mildred Aidoo, District Chief Executive (DCE) speaking during the presentation pointed out that the cash was a loan, which would be repaid within a year together with the cost of the inputs.
The DCE noted that people who received similar assistance in the past sold the inputs and pocketed the money instead of using them for the purpose they were given.
She reminded them that the Programme was part of the Government's Poverty Reduction Strategy and stated that they would have themselves to blame and remain poor if they did not take advantage of the initiative.
The DCE refuted allegations that the selection was based on partisan politics.
Mr. Richard Marcus Odame, Deputy District Director of Agriculture, asked them to consult and heed the advice of agriculture extension agents to realise good yields.
Mr. Roger Amoako, District Coordinator of the Programme, stated that a team from the Agriculture Directorate and the NYEP would monitor their performance to ensure that they were doing the right thing.
GNA