The Centre for Strategic Philanthropy and Social Investment (CESPSI), Pentecost University has announced its planned programmes to transform philanthropy in West Africa at the WINGSForum 2023 held at Nairobi, Kenya. The WINGSForum is the preeminent global conference on philanthropy.
The WINGSForum held every three years, offers a rare opportunity for a truly unique collection of philanthropy associations, support organisations, networks, advisories, funders, academic centres and other philanthropy stakeholders from all regions of the world to network, learn from each other and challenge their own field to make a greater impact. WINGSForum delegates represent the broad spectrum of philanthropic work — from institutional philanthropy to corporate and individual giving, from high net-worth individuals to community and grassroots philanthropy. Each of these offers a valuable lens into best practices and new models playing a unique role in social impact and transformation.

​In a discussion at the WINGSForum, Benedicta Sarfoa Asamoah the Acting Programs and WiP-Ghana Coordinator at CESPSI-Pentecost University shared the various strategic partnerships being developed by the centre as part of its philanthropy transformation agenda. This includes launching the maiden Faith-Based Organisation(FBO) Philanthropy Conference 2024, co-hosting the Women in Philanthropy Ghana Conference 2024 and Ghana Giving Summit 2023. CESPSI-PU is currently the host organization for the African Women in Philanthropy West Africa and African Youth Philanthropy West Africa in partnership with Centre on African Philanthropy and Social Investment(CAPSI) and African Youth Philanthropy Network (AYPN) respectively.
Philanthropy is taking different forms in Africa. These include but not limited to giving Time (volunteering, helping others etc), Talents( trainings, capacity building etc), Treasure(funds; in-kind and cash), Testimonies (sharing success stories or achievements of another), and Ties (sharing your connections and networks for benefits of others).
The Centre through its Education and Learning Unit will be offering short courses and master classes on Philanthropy and Social Investment and other related theology and mission philanthropy courses.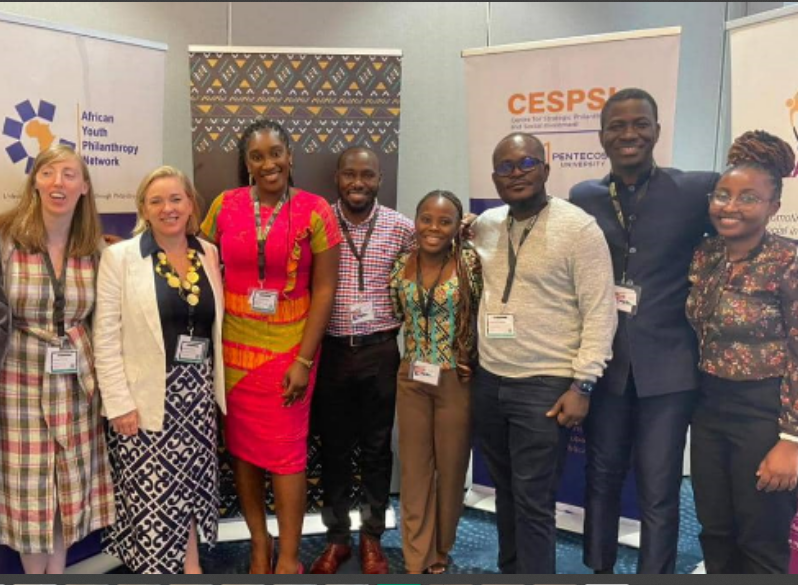 CESPSI-Pentecost University planned programmes will not only impact nations when implemented but will provide valuable opportunities for professional development, relationship building and knowledge sharing in the philanthropy, social investment and national development sector.
About CESPSI-Pentecost University
The Centre for Strategic Philanthropy and Social Investment(CESPSI), Pentecost University is set up to promote social change and transformation through Research, Innovation and Practice. The Centre (CESPSI) envision to build the next-generation of African practitioners and researchers in Strategic Philanthropy, Social Investment, Faith-based Philanthropy and related disciplines. CESPSI-PU also serves as a knowledge Hub, platform of partnerships, and a catalyst for innovation and sustainable community development.
The Centre is calling for partners to work together to bridge the gap in the study, research and practice of strategic philanthropy and social investment in local and global level.
Contact: [email protected] Phone: +233 24 382 3177