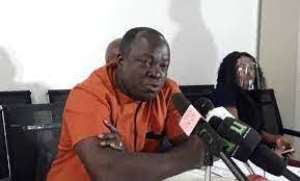 The President of the Traders Advocacy Group Ghana (TAGG), David Kwadwo Amoateng, has raised concerns about what he perceives as "extreme corruption" at the Tema Harbour.
Mr. Amoateng alleges that the Customs Commissioner is enriching himself at the expense of traders who are burdened with exorbitant port duties that he believes are unjustified.
In an interview with NEAT FM's "Ghana Montie" morning show, David Kwadwo Amoateng expressed his frustration with the current state of affairs at the Tema Harbour.
He questioned why customs officials were imposing burdensome duties on traders, making it increasingly difficult for them to conduct their businesses efficiently.
"Why are they making things difficult for us?" Amoateng asked, emphasizing the negative impact of these high duties on traders.
Mr Amoateng went on to assert that the Customs Commissioner is a major contributor to the rising prices of goods in the country.
He stated, "Customs Commissioner is the reason why things are getting expensive in this country."