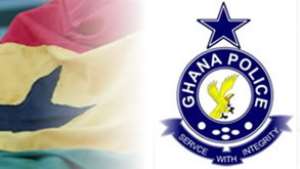 The Brong Ahafo Regional Police Command says there will be heavy security in the Nkoranza North Constituency for Tuesday's by-election.
In an interview with Joy News, the Regional Commander, DCOP Opare Addo said the police and the military have stepped up security after receiving information of rouge elements threatening to disturb the peace.
He said even though the reports of some gun-wielding people planning to disturb the election appeared speculative, the joint police and military forces are ready to face any situation squarely.
DCOP Opare-Addo said there will be heavy security presence at all the polling stations and explained that it is not to intimidate voters.
He however cautioned that security agencies will be very strict in policing the polls and will deal strictly with anyone who falls foul of the law.
Meanwhile the Electoral Commission has dealt swiftly with what it says was a mistake, removing six polling stations wrongly added to the Nkoranza North Constituency for Tuesday's polls.
According to the opposition NDC, the six new centres; Asuoso, Mpem, Asempaneye, Nyinase, Kwafre and Jerusalem were added to the previous list of 69 polling centres, increasing the total number of voting centres to 75.
The NDC raised an objection to the new addition and after a meeting on Sunday morning between the EC and the NDC, the added polling stations were removed.
The Deputy Organiser of the NDC, Yaw Boateng told Joy News that the EC conceded it was an error on their part.
There has been intensive campaigning in the constituency in the past few days by the two main political parties, NDC and NPP who are contesting the vacant seat.
Top brass of both parties have been in the constituency for days, with President Kufuor joining the NPP team on Saturday and former President Rawlings following suit on Sunday to wrap up campaigning.
The seat fell vacant after the MP for the area, Eric Amoateng resigned.
The NPP has Major (Rtd) Derrick Oduro of the NPP and the NDC, 31-year-old medical doctor, Kofi Amoako Gyambah contesting.