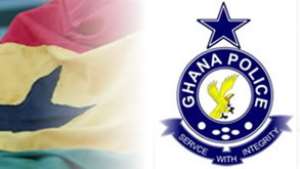 THE GHANA Police Service has said it has received reports that gangsters have been recruited to disrupt programmes lined up to mark Ghana's 50th anniversary celebrations.
The thugs, who were recruited from some parts of Tudu, Ashiaman and Agbogbloshie, had as their task to prevent other citizens from attending state-organised functions during the anniversary.
They were also tasked to jeer and hoot at people in an attempt to disrupt the [email protected] celebrations.
The Inspector-General of Police (IGP), Mr. Patrick Kwarteng Acheampong told journalists in Accra at a press conference that the police and other security agencies were ready to ensure peace and security during activities planned for the celebrations.
He assured the citizenry that all the security agencies, including the military, the various intelligence agencies, the Very Important Personality Unit and the regional and district security committees were ready to ensure security.
The IGP appealed to the people to have patience and understanding for some of the temporary disruptions and inconveniences that might take place, naturally due to the large number of foreigners who would be in the country during the celebrations.
He also urged Ghanaians to conduct themselves peacefully and lawfully in accordance with the constitution of the country to ensure that the celebrations were enjoyed.
The police chief said the security services would ensure free movement of law-abiding citizens, protect foreigners, as well as facilitate easy movement in and out of the country.
He advised the public, especially road users to be extra careful of presidential convoys.
The IGP announced a new national communication network of the security services, intelligence agencies and the military would be inaugurated by President Agyekum Kufuor today.
The new communications network, he pointed out, would enable the security services and the military to communicate easily and act faster in times of crisis.
The Director of the Ghana Immigration Service, Mrs. Elizabeth Adjei, and the Commissioner of Customs, Excise and Preventive Service (CEPS), Emmanuel Doku, promised to make available extra personnel, giving the assurance that measures had been put in place to ensure that processing at points of entry, especially at the Kotoka International Airport; Aflao and Elubo borders were effective.
"Visitors are trooping into the country for the celebrations and we expect more to come," Mrs. Adjei said.