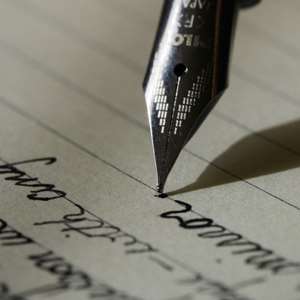 Bright Botchway
Owane Street
C117-Chapel Square
Agona Swedru
The Right Honorable Speaker
Parliament of Ghana
PMB-Accra
Subject: Petition Regarding Alleged Breach of Standing Orders and Violation of Ghanaian Laws by Hon. Alex Blankson, NPP MP for Adanse Akrofrom
Friday, 7 July 2023
Dear Honorable Speaker,
I write to you with deep concern and a steadfast commitment to upholding the integrity and ethical conduct of Members of Parliament. As a citizen of Ghana, I exercise my right to petition the Parliament on matters of public importance. The purpose of this petition is to bring to your attention the alleged breach of Standing Orders and violation of Ghanaian laws by Hon. Alex Blankson, a Member of Parliament representing the New Patriotic Party (NPP) for Adanse Akrofrom in the Ashanti Region.
Based on recent revelations, it has come to light that Hon. Alex Blankson presented a forged University of Cape Coast (UCC) certificate to his party and subsequently included the same falsified certificate on his Curriculum Vitae. Such actions, if proven true, undermine the principles of transparency, honesty, and trustworthiness that are indispensable for public officials entrusted with representing the interests of the people.
In light of this matter, I kindly request a thorough investigation be conducted to establish the veracity of these allegations and to determine if Hon. Alex Blankson has breached any provisions of the Standing Orders of the Parliament of Ghana, as well as relevant Ghanaian laws. The following points underscore the potential violations that necessitate urgent attention:
Breach of Standing Orders:
a) Standing Order 29: This order pertains to the qualification and disqualification of Members of Parliament. If it is indeed established that Hon. Alex Blankson presented a counterfeit UCC certificate, it could potentially breach the qualification requirements for MPs, thereby compromising his eligibility to hold public office.
Violation of Ghanaian Criminal Offenses:
a) Criminal Offenses Act, 1960 (Act 29): Hon. Alex Blankson's alleged actions of presenting a forged certificate, engaging in fraud, and making false representations could be deemed criminal offenses under this act, specifically relating to forgery, fraud, and false representation.
b) Public Officers Act, 1962 (Act 109): This act addresses offenses related to the conduct of public officials and the abuse of public office. If Hon. Alex Blankson is found guilty of presenting false credentials and misleading his constituents and the public, he may contravene this act.
Given the gravity of these allegations and the potential impact on public trust and confidence in the parliamentary institution, I implore you, as the custodian of parliamentary rules and procedures, to take appropriate action. Hon. Alex Blankson must be held accountable for his actions, should the investigation substantiate these claims.
Furthermore, I have attached the necessary evidence from the Division of Academic Affairs to support the allegations made in this petition. These documents provide substantial proof of the forged certificate presented by Hon. Alex Blankson.
I trust that you will ensure the independence and impartiality of the investigation, involving relevant parliamentary committees and, if necessary, collaborating with appropriate law enforcement agencies and legal authorities. The credibility and integrity of the Parliament of Ghana, as well as the democratic process, depend on fair and transparent investigations into allegations of misconduct.
I kindly request that you keep me informed of any developments regarding this matter and the actions taken in response to this petition. It is my sincere hope that through a thorough and just investigation, the truth will be unveiled, and appropriate measures will be taken to preserve the sanctity of the parliamentary institution and uphold the rule of law.
Thank you for your attention to this matter.
Yours faithfully,
Bright Botchway
Youth Activist/Feminist Advocate
Citizen of Ghana