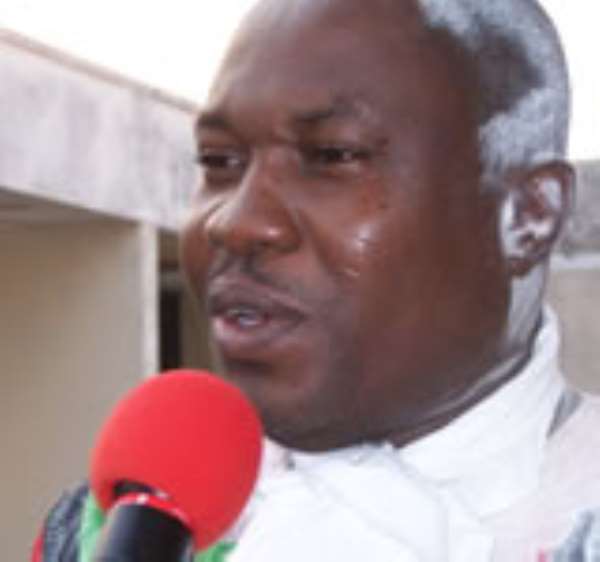 Voting has so far been peaceful in the Fomena constituency by-election where one of three candidates will be elected Member of Parliament.
Nana Abu Bonsra, an architect, is contesting on the ticket of the New Patriotic Party, Madam Grace Ampofo, a retired teacher is on the ticket of the National Democratic Congress while Madam Augustina Kyei is standing in the name of the Democratic People's Party.
The parliamentary seat became vacant following the death of Mr Akwasi Afrifa, the former MP.
Voting started peacefully at 7am and the opposition National Democratic Congress have already declared they will not recognize ballots in two of the 45 polling centres.
They say the Dadwen and Kyekyewere polling stations should not be part of the Fomena constituency because it is part of Obuasi.
The National Organiser of the NDC, Samuel Ofosu-Ampofo, was quoted by the Ghana News Agency that the party recognised only 43 polling centres.

He said the two polling centres had not been approved by parliament as part of the Fomena constituency even though they had been added to the Adansi North District and as such the party would not be part of an illegality.

Ofosu-Ampofo said the EC did not have a register for the two areas and the EC did not also print ballot papers for the two centres.

He said the EC, upon request, submitted the register of the constituency that had FO2 as its code number and that excluded the two polling centres.

Mr Ofosu-Ampofo said the NDC, therefore, did not see why the two polling stations should be created overnight. "The party is not taking part in the by-election in the two polling centres."
However the Electoral Commission has explained that the people of the two disputed areas have always voted under the Fomena Contstituency.
At Midday, Joy News correspondents in the constituency reported that there had not been any incidents and that voting was progressing peacefully.