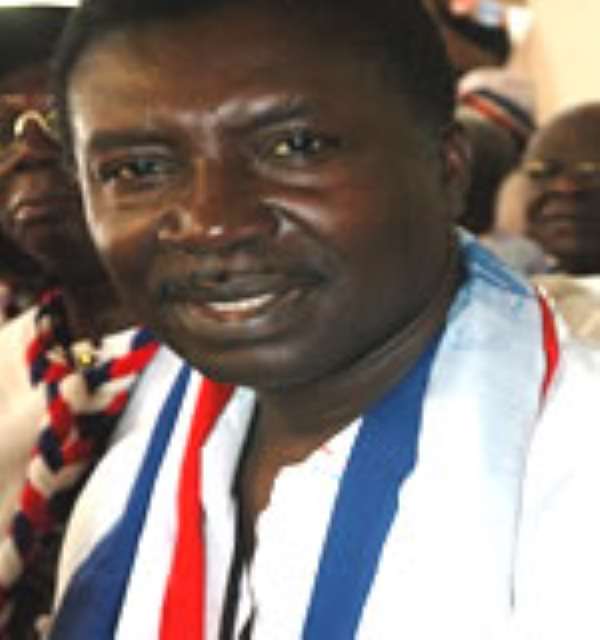 The Chief Executive Officer of the Korle Bu Teaching Hospital and presidential aspirant of the New Patriotic, Party (NPP), Professor Dr. Kwabena Frimpong-Boateng, says bribery and corruption is about the biggest problem facing the country.
He said corruption accounts for about 75 percent of the nation's problems and has therefore called on all Ghanaians to help find a lasting solution to it.
Dr. Frimpong-Boateng who was addressing a cross section of the press in Kumasi at the weekend on why he was in politics and his vision for the nation, said he was in politics because he had realised that "we have not done well collectively as a people in terms of development."

He said in spite of this predicament "we are not addressing the problems that would help to move us forward.

"We are not a determined people and not dispassionate as compared to our peer countries like Singapore, Cuba and Malaysia who started their development efforts with us on the same note", he observed.
He said there was the need for all Ghanaians to find solutions to the problems facing the country to help its socio-economic development
He said if developed countries were suppressing the developing nations, then it was all because their survival and well being were not being addressed properly by themselves.

Dr Frimpong-Boateng said the time has come for the nation to have selfless and disciplined people to move the nation forward stressing that Ghanaians have something in them, which when tapped can help the nation to advance.

The presidential aspirant said when the time comes to elect leaders for the country Ghanaians should look out for leaders who have good track records, consider their religious principles, character and integrity.


Source GNA