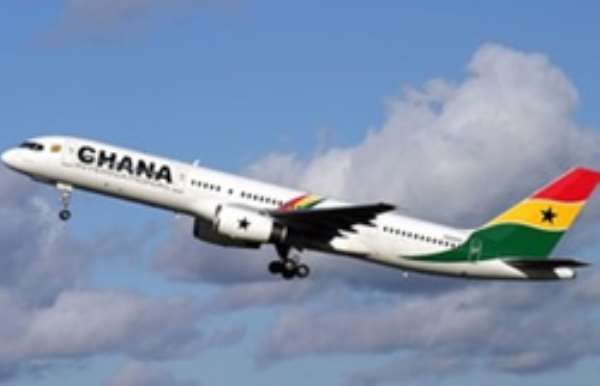 Officials of Ghana International Airlines (GIA) are hoping that new arrangements to fly about two hundred passengers, mostly Ghanaians stranded at Gatwick Airport in London since Sunday, will now materialize.
The passengers were scheduled to arrive in Accra with GIA's flight GO1004 in time for the New Year but were unable to make it because the plane to carry them was not released in time after routine maintenance in Vienna, Austria.
After several assurances to get the anxious passengers to Ghana expired,
GIA officials told Joy News at Midday on Tuesday that they had secured the plane and hoped to get the passengers on board by 4pm for the homeward journey.
The Corporate Secretary of GIA, Isaac Nketia Sarpong who spoke to Joy News said other contingency plans had been put in place to ensure the passengers got to Ghana.
"I have been assured by the engineers that they have finished everything. The aircraft has been tested and certified by the engineers and it's going to leave Vienna at 130pm. The flight to London Gatwick is about one hour 45 minutes so we're expecting to get passengers on board roughly 4pm and then to take off.
"If we don't get this through, which looks unlikely at this moment, then we shall resort to 'Plan B' which is getting a chartered aircraft to take the passengers out," he said.
Highlife Star Amakye Dede and Hiplife artiste Sidney who were expected to perform at a New Year's Day concert here in Accra are reported to be among the stranded passengers.