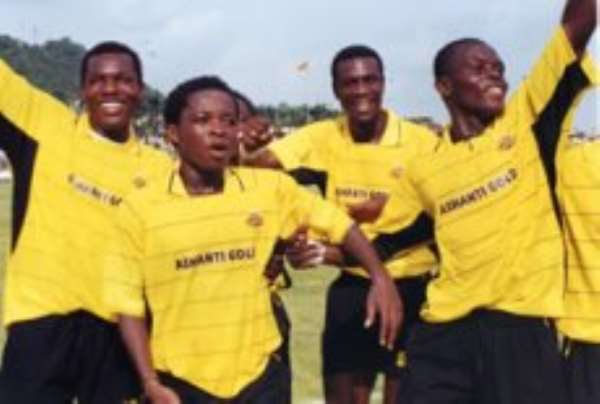 President John Agyekum Kufuor has presented a cheque for 500 million cedis to Kwegyir Aggrey secondary Technical School at Anomabo towards the completion of a block of 12 classrooms.
The presentation, which was made on behalf of the President by Mr Stephen Asamoah Boateng, Member of Parliament for Mfantseman West and Mr Robert Quainoo-Arthur, the District chief Executive for Mfantseman, was in fulfilment of an electioneering campaign pledge he made in November 2004 when he visited the town.
Mr P.B. Odro, chairman of the Board of Governors of the school and the Rev. Joseph Essel Hammond, the Headmaster, jointly received the cheque.
Mr Odro, who is also the Secretary of the Anomabo Concerned Citizens Association, initiators of the project, said the Association had spent about 250 million cedis on the project so far and expressed gratitude to the President for supporting their effort.
Katamanto Amonoo XIII, Omanhene of Anomabo Traditional Area, also expressed gratitude to the President for fulfilling the promise. Mr Asamoah Boateng, who is also a Deputy Minister for Tourism and Modernization of the Capital City, enumerated development projects initiated by the government for the area saying they included extension of electricity to areas where there were none, and the supply of potable water.
He appealed to Ghanaians to be patient and give the government sometime to satisfy their requests.