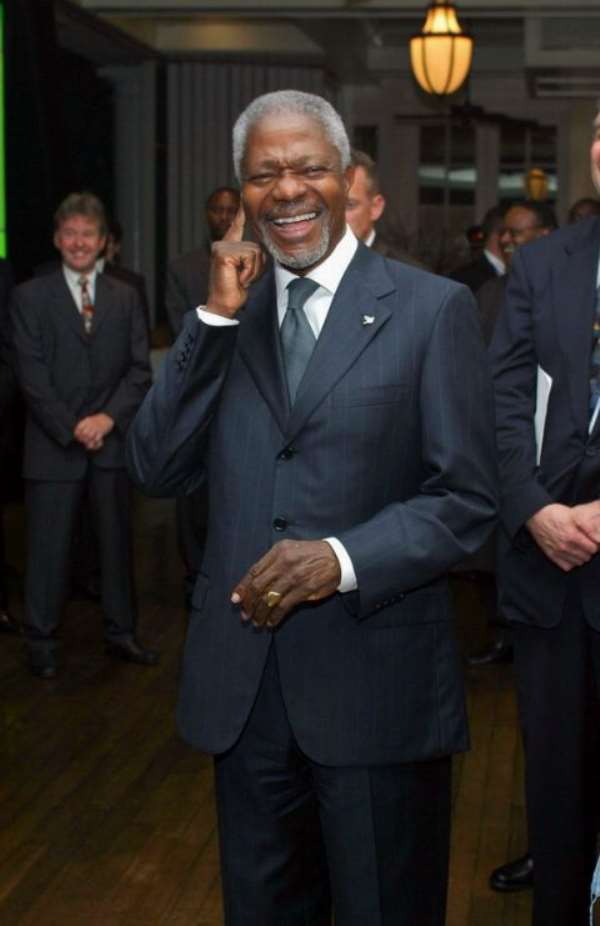 The outgoing United Nations Secretary General, Busumuru Kofi Annan says he has no plans to run for President in Ghana when he leaves office at the end of the year.
There have been suggestions in a section of the media that Mr. Annan who has spent almost his entire professional life at the UN will be seeking the presidency.
Addressing a group of journalists in Washington DC where he attended a forum of diplomats and academics at Georgetown University, Mr. Annan said he has no such plans.
"First of all when I leave this job, I'm going to take a very long break. My wife and I deserve a rest so we'll take a long rest. I've made it clear that after that we are going to have a life, a life that will give me a balance between action and reflection. I don't think the presidency of Ghana will do that."
Mr. Annan however said he will continue to push for economic freedoms for the African continent.
"Of course... I will no longer be Secretary General from the 31st of December but I am not going to fade away from key issues. I'd speak out. I'd hope to work with the African leaders and the African societies in areas of concern to me, for example agriculture."