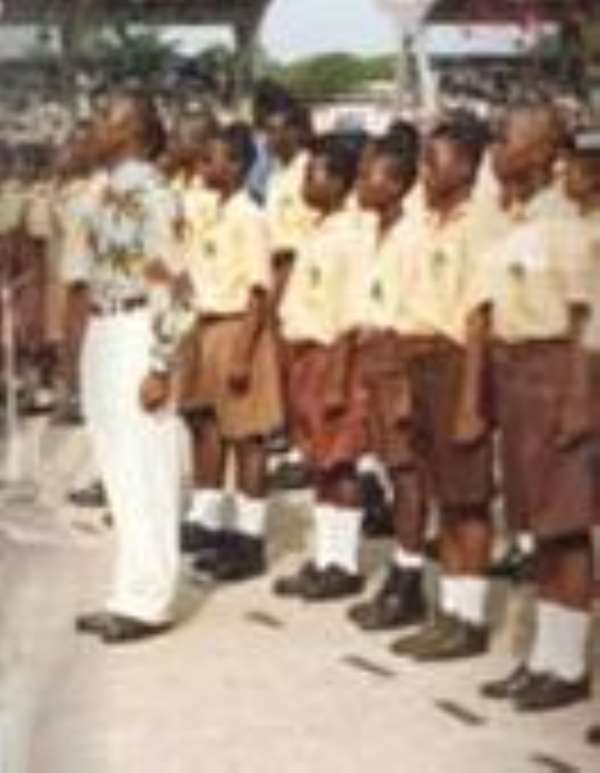 The National Labour Commission (NLC) yesterday told an Accra Fast Track High Court that the National Association of Graduate Teachers (NAGRAT) did not give the Commission the seven-day mandatory notice required by law before embarking on strike.
The NLC has, therefore, asked the court, presided over by Mr. Justice Richard Asamoah, to order NAGRAT to comply with the Chief Labour Officer's directive asking its members to go back to the classroom to teach while negotiations continued on their demands.
J. Opoku-Agyei, counsel for NLC said this when he moved a motion in a suit that is asking the court to compel NAGRAT to call off its current strike.
NLC filed the suit on October 11, seeking among other things, an order under section 172 of Act 651 of the Labour Act to 'compel the leadership in particular, and members of NAGRAT in general, to comply with the Commission's order directing them to call off the illegal strike."
Mr Opoku-Agyei said NAGRAT failed to notify NLC or their employer, Ghana Education Service (GES) of their intention to stop teaching, adding that "they did not follow simple laid-down procedures."
He said "even if the current strike is legal, NAGRAT should have done it for only seven days after which they should have submitted themselves to compulsory arbitration."
He argued that NAGRAT had not taken any steps to challenge the Chief Labour Officers' order which is asking them to go back to teach even though there was a dispute between them and their employer, (GES).
Rather, counsel said NAGRAT had filed a defence affidavit that appeared to have called for a judicial review.
Mr Opoku-Agyei said NAGRAT had chosen not to respond appropriately to NLC's affidavit in support which is simply to enforce the Chief Labour Officers' order to call off the strike.
When asked by the judge what steps NAGRAT should take if it turned out that the Chief Labour Officers' order was a 'nullity', counsel responded "they are entitled to come for a certiorari to quash that order."
Further hearing was adjourned to today for NAGRAT to respond to the NLC's application.