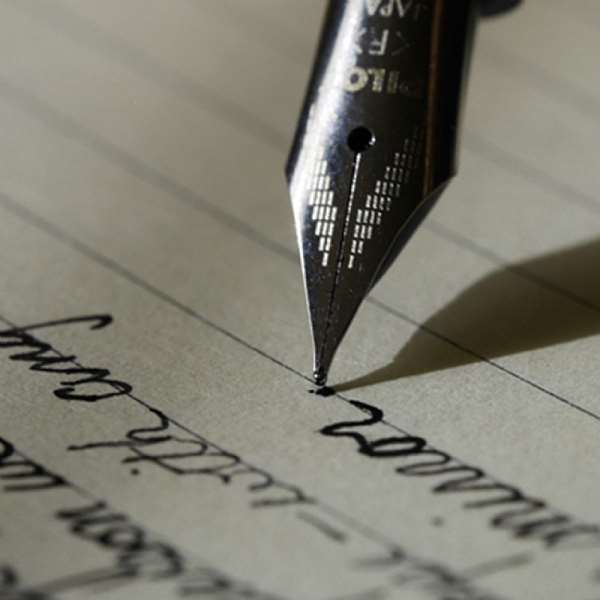 In the mid sixties when I attended Obuasi Secondary and Technical School, life was very good. In the spring you would see mist showering down the surrounding green mountains that ran from the golf park and descended to Kofi Krom. I remember one Saturday when we took a trip to the top of the mountain to discover the source of the river. What a beautiful sight. Water dripped from a large rock and trickled down until it formed a stream. It was very cold under the canopy of trees. Downstream was a small reservoir about ten feet square, the villagers had built to collect the crystal clear water they would fetch to drink and use for their daily chores. There was the sky-high chimney from the gold smelter, seen miles away that billowed its acrid smoke into the sky and seemed to gradually dissipate into the surrounding mountains. Most of the roof in town was painted red because then mines owner General Spears did not appreciate the reflection of the sun into his eyes. There was an ash colored stream behind the AGC club that you would cross before going to Kwabrafoso. And you could smell cyanide when you crossed the bridge. We were told it was from the gold smelter.
The General Mines Manager was called Sam Jonah. We never met him but his name was a household word in town. Our friends were from town so we knew what was going on. We'd pass the hencoops at Wawase, that had been built for the workers to live in. Although there was no diplomatic relations with South Africa, we'll occasionally get "mines koko", a type of porridge that was served to the miners way down south. And General Spears would come to school when he was in town to present a gold medal to the School prefect. So we named one house in his honor and he brought us his bust. I remember he presented the school with an ostrich made of gold. There were stories that the young miners would insert gold nuggets in their rectum and smuggle it out. Hey! Nobody got shot for that. After all what did they do with the money? They would drink local gin and the brothers from the north would cook "red meat" and drink pito and play their kora all night long. We also heard about the laborer who found a bar of gold behind a fence, returned it to his white boss and was rewarded with a packet of roofing sheets. The town had the highest case of tuberculosis in the country from the gases both under and above ground. There was a nice lake in the mines with a stock of fish, but we knew we could not drink or eat the fish from it. Times have gone by and the ownership of the mines has changed from Gen Spears to Tiny Roland's Lonrho and now to late Harry Oppenheimer's empire, Anglo American, De Beers, Anglo Gold, AnglogoldAshanti. In 1981, the Late President Liman organized a Gold symposium. It was estimated then that if we reached the target of 2 million ounces of gold per annum, there was enough gold to last Ghana for the next 700 years. Galamsey operation increased and the mining companies have surpassed that forecast with modern technology. Why should they exploit gradually for another 700 years if they can grab most now to augment their large reserves estimated at the size of three football fields. At the rate of mining, in a few decades, we'll be talking of the California gold rush. We'll tell our grand children, "We used to have gold in Ghana". And I'll tell them that we sold it for pittance. The companies don't play. They would shoot or sick their dogs on you to maul you to death if you attempt to steal their gold- the mine that they bought for $1.2 billion. The gold on the land of Adansiman, in modern day independent Ghana, the land of the rule of law. We've seen it all before. The Sharpsville massacre, when school kids were gunned down for protesting the introduction of Afrikaans language, the civil rights days in the US when white policemen would sick dogs on black protesters. You'd think the policy has changed. No, they still think the same way towards Africans. The mindset hasn't changed. Except that we are practicing black on black violence. Its Ghanaian guards ordered to do the killing of fellow Ghanaians. But hey who dares challenge "the Cuban". Had it not been for the battle of Cuito Canivale in Angola that brought the South Africans to the negotiating table, apartheid would still be in South Africa with minority rule. We don't want those policies in Ghana. At least we've been given a token independence while they control our economy. Let there be rule of law. Whether it is Bogoso Gold Ltd of Canada, a notorious polluter of our land, spilling cyanide and destroying our rivers or Newmont of the USA But the companies are saying; "After all, those Africans, you can defecate in their drinking pots and compensate them with 50 thousand cedis each. They won't complain. You can pollute their rivers with cyanide and get away with it. You can turn their crystal clear rivers into flowing brown mud. We've been successful in depleting their forest to near extinction. They need investors."
Last week in New York, the Federal Communications Commission (FCC) imposed a $250,000 fine on a radio station for organizing a slap fest, an event whereby two girls would take turns slapping each other hard on the face, and posting the video on the Internet. The FCC action is what is needed in Ghana. If the mining companies pollute our rivers, lets impose a hefty fine that will affect their profit, and increase it when they repeat the offence, if they give orders to kill, lets prosecute them. Ex President Bush said 'Hit the racists in their pockets, that's where they feel it most" The people are trying to survive by any means necessary. If they steal, arrest them and let the law deal with them. Don't kill them. Apartheid has ended and its policies or semblance of it should not be introduced anywhere in Ghana and Africa. Isaac Kusi, New York Views expressed by the author(s) do not necessarily reflect those of GhanaHomePage.