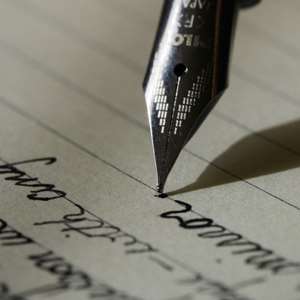 Keta Senior High Technical school
P.O. Box kw 122
Keta
14th July, 2022.
The Editor
Modern Ghana Media Communication Ltd
P. O. Box DT 2235,
Adentan, Accra, Ghana.
Dear Sir/Madam
RE: SHS FOOD CRISIS, HEADMASTER, BURSAR OF KETA SHTS FINGERED
My attention has been drawn to a publication on your news portal, modernghana.com, dated 12th July, 2022, in which my name has been mentioned, purported to have granted an interview to you, and made allegations against the headmaster, Mr. I.K. Dzidzienyo, and the Bursar, Mr. Noble Adedia, about their supposed attempt to cover up shady deals, as well as the latter feeding his poultry with food items meant for students. An allegation I cannot fathom.
I find the publication quite repugnant, reprehensible and most unfortunate, to say the least. How come? In as much as the attached letter, is a letter that was written to me, all allegations you claim I have made to you are utterly false, baseless and smack of yellow journalism.
Let me state unequivocally that, I, Francis Baidoo, have never, either physically or electronically, or in whatever form, sent you any information or contacted you or granted your media house any interview to spew such disparaging narrative about my superiors at work, as your publication flagrantly seeks to portray. Always, try to authenticate the true identities of your quasi correspondents. I am not one of them.
Kindly take note of the following carefully:
There is no food shortage in Keta Senior High Technical School as far as I know
I do not know of any poultry being operated by the school Bursar, that he feeds with food meant for students.
I have not been removed from office as Head of Department for Agric.
I do not know of any shady deals that the headmaster and the Bursar have engaged in.
On no occasion in my life in the school, that, I have ever been against any food issue.
I am aware of the procedures used in Ghana Education Service to seek redress, and would not hastily choose the manner in which you have chosen to denigrate and drag people's names in the mud.
I am highly traumatized, perplexed and appalled by your publication. Do you realize the risk you put me, Francis Baidoo into, by this publication? Why use my name to publish such falsehood?
You are by this rejoinder informed to immediately, pull down the said publication, render an unqualified apology to me, the other officers involved whose image your publication has tainted, as well as Keta Senior High Technical School, within 24 hours upon receipt of this rejoinder, so that our images that you have tainted could be purged. Please treat as urgent.
Failure to heed this call within the time frame given, will leave me with no option than to institute legal action against your media house, Kwabena Nyarko, your eastern regional reporter who carried the story on 12th July, 2022.
Thank you.
FRANCIS BAIDOO
KETASCO
…………………..
O540463001