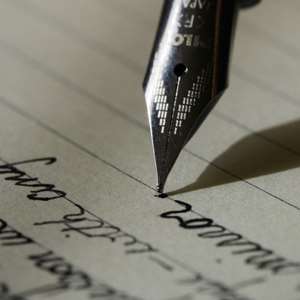 This article discusses the question of designating the private sector of Ghana as the engine for development, as envisaged by the ruling New Patriotic Party, NPP, government. The purpose, here, is to evaluate the efficacy of President John Agyekum Kufuor's administration to execute its stated objectives for focusing on the private sector for Ghana's development. The discussions concentrate on the first two years of the Administration's four-year tem (January 2001 to December 2002).
Based on review of a sampling of Ghanaian news stories, discussions in this article point to serious doubts about the capacity of the private sector in Ghana to carry the load for development of the country, within the context of policy actions executed by the Kufuor administration.
It emerged from examination of press reports that policy actions by the Kufuor administration did not enhance the chances for private sector development in Ghana during the period under consideration. Therefore, to focus on that sector as the engine for development of Ghana contributed to widening the pathology for low productive capacity of the country's economy.
Since the NPP government stated preference for 'free enterprise' as the basis for economic organization of Ghana, it repeated the obvious when it declared the private sector as the engine for development. Necessarily, the private sector dominates production activities in societies characterized by 'free enterprise' economic practice. In practice, the conceptual framework of 'free enterprise' presupposes an economy where individuals own and control the social means of production, which is the central essence of the capitalist mode of production.
NPP government's decision to develop the private sector to serve as the dedicated engine for development of Ghana conjures the view that the sector had not played that role previously, or even if it did, it did so inefficiently. In that instance, NPP government could claim the decision to develop the private sector as a specific and essential part of its vision and legacy for Ghana, if it could make it work. However, the evidence suggests that significant economic activities have been in the hands of the private sector in Ghana since its inception as a social formation. Therefore, NPP's stated intention to focus on the private sector for Ghana's development is not an original idea.
Given the reality that the private sector had not been efficient enough to power Ghana's development in the past, wherein lay the chances that the Kufuor administration could be successful in injecting new energy into it? Doubts about the capacity to transform Ghana's private sector into an engine for development stems from the fact that the post-colonial political-economy of Ghana that it dominated, had been characterized by backward capitalism (i.e. capitalism with low capacity for material production). A typical backward capitalist society tends to be characterized by such conditions as widespread unemployment, poverty, over-consumption of imported commodities, dependency on foreign economic resources and internal political tensions, among others.
Because of greed and individual interest in the realization of profit (and more profit), advance capitalist societies tend to have relatively high capacity for material production dominated by the private sector. Ghana's capitalist economy has not been materially productive enough to power development under any regime and that reflects negatively on the private sector making it necessary to diagnose why that had been the case.
Because of their affinity towards unbridled capitalism, key figures of NPP who claim inheritance of the United Party (UP) and Progress Party (PP) political traditions have tended to hold Kwame Nkrumah, Ghana's first president and the Convention People's Party (CPP) that governed the country's First Republic in contempt because Nkrumah declared preference for non-capitalist ideology.
In the following quotation from Foreword in NPP 2000 Manifesto, President Kufuor shows his disdain for the "socialist tradition" thus: "The historical evolution of our nation over the last half-century has given rise to a political culture in which two strands of political traditions have developed, one in opposition to the other. One is the socialist tradition in which the state is considered supreme and all the individuals, groups, professional and cultural associations are subsumed and submerged under it. Indeed, the powers of the state are used to ensure that everybody – persons and associations alike – fall in line. In economic management, a major tenet of this tradition is for the state to own and control the resources and the means of production." For NPP leaders, therefore, capitalism remains the clear choice for economic management of Ghana.
There was no second-guessing about Kwame Nkrumah's preference for socialism, which he argued could have been a useful approach for sustainable economic development of post-colonial Ghana. However, in real terms, Nkrumah ruled Ghana with absolute executive power for only five years (from July 1, 1960 to February 24, 1966); hardly long enough for a post-colonial exploitative capitalist economy to transform to a socialist one. In that sense, it must be erroneous for anyone to assume that the political-economy of Ghana had gone through ideological shifts with changing regimes.
In reality, sufficient evidence can be adduced to suggest that essentially, Ghana's post-colonial political-economy had been dominated by all the trappings of backward capitalism. To assume that Ghana was a socialist society under Nkrumah's rule (1957 to 1966) is like accepting that the country would have had a productive capitalist economy because that is the preferred approach by Kufuor and his compatriots in the NPP.
Since Ghana's 'free entrepreneurs' have tended to be relatively unproductive, why did the NPP regime insist on making the private sector the engine for development of the country? Should one assume that the Kufuor administration had hoped to assist development of the private sector during a portion of its tenure while Ghanaians waited for it to take charge of the economy as expected? Or, is it that maybe there has been a hidden productive segment of the private sector in Ghana waiting to be unleashed like a genie to do what it had been expected to contribute to the development needs of the country?
In short, what private sector have Kufuor and his compatriots been talking about when they assured Ghanaians persistently about their intent to focus on it as the engine for the country's development? If there is no private sector existing currently in Ghana capable of unleashing and sustaining the country's inherent productive capacity, then the insistence on relying on that sector would remain a mirage the country could ill-afford to entertain even in the short-term period.
NPP leaders told Ghanaians that their party's governance would be based on principles proposed by Dr. Joseph Boakye Danquah, a leading founding member of the erstwhile United Party (UP) to which their party traces its roots. In NPP's 2000 Manifesto, J. B. Danquah is quoted thus: "The Party's policy is to liberate the energies of the people for the growth of a property owning democracy in this land, with right to life, freedom and justice, as the principles to which the government and laws of the land should be dedicated in order specifically to enrich life, property and liberty of each and every citizen."
To fulfill J. B. Danquah's thinking and aspiration, NPP's private sector development policies should have demonstrated capacity to translate the political-economy of Ghana into a life of abundance for every Ghanaian. Yet, after two years of NPP administration, Ghanaian workers continued to receive a minimum wage of less than the equivalent of US$1.00 per 8-hour working day, hardly anybody's idea of livable wage rate at the beginning of the 21st century.
Since the 'free entrepreneurs' own and control the social means of production, they are expected also to be the engine for the creation of jobs that pay livable wages. But, given the relatively high level of unemployment in Ghana, it remains clear that Ghanaian 'free entrepreneurs' had been failing to live up to expectation; they have been incapable of creating jobs or pay livable wages.
Given that the minimum wage is at an incredibly low rate means that Ghanaian workers fortunate enough to be employed in the private sector, live under conditions of poverty. By deduction and in reality, both employed and unemployed workers in Ghana live under conditions of poverty. Therefore, one could not hesitate to question the reasonableness in the Kufuor administration's decision to focus on the private sector as the engine for production and development, if not to reproduce the cycle of poverty that characterizes the political-economy of Ghana.
In the fourth quarter of NPP's first year, the minister of finance revealed that taxes collected by government had not been enough to balance the domestic expenditure of the country. Speaking to Ghanaians in Washington, DC, Yaw Osafo-Maafo explained that imbalance in government revenue and domestic expenditure had been a result of low level of tax collection. Corruption had been the biggest problem for tax collection and payment in Ghana, resulting in the relatively low revenue accruing to government, according to Osafo-Maafo.
Osafo-Maafo cited Ghana's Customs and Excise Preventive Service (CEPS) and Internal Revenue Service (IRS), among others, as the biggest culprits for corruption in the area of tax collection. He opined that Ghanaians have a great affinity for "cutting corners when it comes to taxation".
With a low tax revenue base, any government of Ghana would not be able to provide such assistance as could uplift a historically moribund private sector. Understandably, low tax revenue stifles Ghana's economic planning even when dependence on foreign aid, assistance or grants is factored into the national budget.
To be fair, Ghana's NPP government has not been the only authority that subscribes to the notion that a poor post-colonial African country with low productive capacity could rely on its private sector to power development. The leading supranational financial institutions such as the International Bank for Reconstruction and Development (World Bank) and the International Monetary Fund (IMF) as well as major western governments including United States and Britain hold the view that the total development of Africa would do better in the hands of the private sector. Supra-national institutions and quasi-governments like the G8 and European Union have taken expressed positions that entrust Africa's development to the private sector in the various societies.
In the light of continuing post-1970s decline of development in Africa generally, I asked Mr. Nick Stern, World Bank's Chief Economist and Vice President for Development Economics to explain why he thought a region of the world where most people are poor would have the capacity to develop the private sector. His response on Wednesday, December 11, 2002 at the Bank's premises in Washington, DC, was conditional and tentative. Stern explained thus, "if the climate for investment gets better, that affects most importantly and quickly small and medium-size firms – people who are fixing cars or bicycles, people organizing basic transport, the ordinary kind of retail activities, the kind of activities that support agriculture and so on. People start to make investments in those areas, small farmers and small entrepreneurs; and those can be very significant in driving growth."
Without malice or denigration towards the efforts of people who organize and operate small and medium-size firms in Africa, the point here is that their activities are secondary and ancillary to production by large firms that manufacture the products and inputs of what they do. Those fixing cars and bicycles work on previously manufactured products from foreign countries. In that instance, the benefits for development from the products that small and medium-size entrepreneurs tinker with in Africa have accrued already to the large-scale primary producers of commodities and to the societies where they are located.
Paa Kwesi Nduom, speaking in Washington, DC, in his capacity as the head of National Development Planning Commission (NDPC) of Ghana, fumbled when I asked about the role of the private sector in Kufuor administration's poverty reduction program that had been underway for almost two years at the time. When he recovered from fumbling, Nduom said, "whatever we do government cannot create wealth; "there is a lot of emphasis on the private sector." Nduom cited fishing and cassava starch production projects under Kufuor administration's "Presidential Special Initiatives" (PSI) program as directed towards participation in the national economy by small-scale entrepreneurs. Nduom who doubled as the minister for regional planning and development in the Kufuor administration, refused to expound directly on the question of the contradiction associated with the idea of focusing on the private sector for poverty reduction in a society where most people are poor.
There has been a feeling among some Ghanaians and foreign observers of Ghana's business scene that the genetic makeup of the mode of operation of Ghanaian businesspeople is not healthy enough to assist productive capacity of the national economy. For example, some Nigerian businesspeople characterize their Ghanaian counterparts as "asleep at the wheels." Nigerians ridicule the laxity with which Ghanaian businesspeople approach their work.
Lack of managerial expertise seems to be the real "Achilles heel" of people in the Ghanaian business community, as news stories indicate. In addition, there have been certain un-businesslike practices that Ghanaian businesspeople seem to have acquired almost as part of Ghana's national culture. For example, the common denominator of factors known to inhibit upward mobility, growth and expansion of Ghanaian-owned businesses had been the failure or refusal of owners and managers to keep proper financial and operations records. Often, there had not been differentiation between the personal wealth and expenditure of businesspeople and the financial accounts of the business they own and control.
The evidence has been that the wealth of a typical Ghanaian businessman tends to be indicated by the number of wives, concubines, children he may have and automobiles and houses owned. Thus, almost invariably, the passing away of Ghanaian businesspeople resulted in the fold up of the business they had established. Corollary, workers of Ghanaian businesses whose owners pass away without takeover and management continuity by competent inheritors have tended to lose their jobs, often without benefits.
Failure or refusal by Ghanaian businesspeople to repay bank loans and other public debts has been legendary. Notoriously, Ghanaian businesspeople have tended to deem bank loans and public debts as gifts that did not need to be repaid if the amount of money involved was considered too little or attracted high interest rates. When the amount of bank loan involved was considered too little, the Ghanaian businessperson rationalized that it is inadequate for investment purposes but good for personal expenditure. When a loan amount or debt attracted relatively high interest, the Ghanaian businessperson calculated that whatever dividend likely to accrue would go into repayment.
Given the regime of low wages for workers, bank executives in Ghana conclude that businesspeople make relatively higher profits hence the tendency for the banks to seek higher interest rates on business loans. However, the argument had been made also that because of probable low productivity, businesspeople in Ghana may not have been making as much profit as meets the eye.
Small and medium-scale enterprises in Ghana have been known to be notorious also for producing commodities with questionable quality, hence their inability to attract attention in foreign markets. Inability by Ghanaian businesspeople to put their products on the world market means they have locked out of the lucrative sector of world trading system by default. Locking out of the world trade regime in the 21st century means Ghana is not accessing its share of the benefits from the process of globalization. In that regard, while Ghanaian businesspeople lose profits the country as a whole misses the opportunity for expanded productive capacity.
News reports indicate that Ghana's businesspeople seem to have an aversion towards trading on the stock market. One would have thought that members of a business class with intent to grow and expand would look for sources of capital for productive ventures by every socially acceptable means, including the stock exchange. Rather, there has been a noticeable tendency for Ghana's businesspeople to ask for assistance from government at all phases of production and distribution.
While Ghanaian businesspeople tend to have lax attitude towards work and workers don't work when they are supposed to, Mr. Kwabena Darko, a leading poultry producer in Ghana, confided in this writer that part of the contradictions associated with business development and the low productive capacity of the national economy has been a result of unfavorable economic policies of governments. He cited also personal envy and antagonism demonstrated by public officials towards people in Ghana's business community as another inhibition against expanded growth potential of the national economy. Kwabena Darko pointed out that persistent depreciation of the national currency tended to harm Ghanaian businesspeople financially.
Press reports show also that government control and regulation of prices, fees and charges in some areas of economic activities eat into the profits of Ghanaian businesspeople. Ghanaian businesspeople have been railing about high "killer" taxes that weigh down on the cost of doing business. They have been complaining also about inadequate technical support from government sources as may be expected.
In addition to the woes of Ghanaian businesspeople from the home front, as explained by Kwabena Darko, they remain also at the mercy of imbalance in the international rate of exchange equivalency in trading which affects prices of Ghana's export commodities in a negative direction. Besides actions by governments that affect Ghanaian businesspeople adversely, they tend also to fall prey, easily, to people with criminal minds and fraudulent intents. This is not to set aside criminal practices of some Ghanaian businesspeople committed especially against prospective foreign investors as well as returning Ghanaians living abroad.
In the light of the profile and characteristics of Ghana's private sector and the problems confronted by businesspeople, decision by the Kufuor administration to focus on that segment of society as the engine for development could be troubling during its full legal tenure. Thus, it must be interesting to know how the Kufuor administration expected to live up to the promises made to Ghanaian businesspeople to enable them transcend the negativities associated with the conditions and performance in Ghana's private sector.
The discussion above leads one to conclusion that Ghana's private sector, like its counterparts in most poor African societies, is not evolved adequately to take on the assigned task of fueling economic growth and social development on its own, without the sponsorship of the state. Thus, as the pieces of evidence indicate, the private sector in Ghana has been dependent on the largess of the state, a clear case of "state-sponsored capitalism." Given conditions of generalized poverty in the country, the nature of Ghana's political-economy could be described as "state-sponsored backward capitalism"; that is, a free-enterprise economic system whereby the state maintains the existence of an unproductive business class through indirect funding and questionable public policy actions. Eyi wode ko epo a, woyi nam? Yaw Adu-Asare DALE CITY, Virginia Views expressed by the author(s) do not necessarily reflect those of GhanaHomePage.