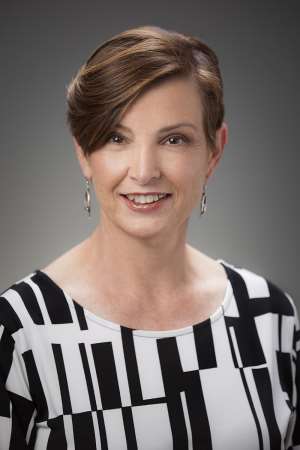 A recent study from Johns Hopkins (JH) found that lockdowns, mandatory masks, and social distancing had little to no effect on Covid mortality rates. What? This is a major and mammoth finding – I am flabbergasted, shocked, astounded.
Citizens, read the statement above again. So, lockdowns did not save lives. So, Dr. Anthony Fauci, Donald Trump, Joe Biden, and governors were wrong to mandate pandemic restrictions in the U.S. That means all political leaders in all countries on planet Earth were wrong about lockdowns, according to the study.
I'm smelling the coffee and the lawsuits.
The Johns Hopkins Hospital, a non-profit academic medical center in Baltimore, Maryland, is in the United States. Johns Hopkins, founded in 1876, is America's first research university and home to nine world-class academic divisions working together as one university.
Steve Hanke, a founder of the Johns Hopkins School of Applied Economics, spoke out against his university and the mainstream media for not publicizing a study that found COVID lockdowns only reduced deaths by 0.2 percent.
Hmmm. Why didn't the power people at John Hoskins University support the research results and put out a press release? Follow the censorship trail. Follow the power trail.
Hmmm. Why didn't mainstream media print a groundbreaking story about the study results? Follow the censorship trail. Follow the power trail.
"Economists at the college carried out a meta-analysis and found that restrictions imposed in the spring of 2020 - including stay-at-home orders, compulsory masks and social distancing - only reduced COVID mortality by 0.2 percent. They warned that lockdowns caused 'enormous economic and social costs' and concluded that they were 'ill-founded and should be rejected as a pandemic policy instrument' going forward." Visithttps://www.dailymail.co.uk/news/article-10471265/Johns-Hopkins-professor-blasts-college-media-downplaying-study-COVID-lockdowns.html.
Did mainstream media report or publicize the following story? The answer is NO.
In 2018, John Hopkins carried out a mock pandemic scenario. Citizens, read the following excerpts taken from a document filed at the International Criminal court in the Hague for Crimes Against Humanity.
I am flabbergasted, shocked, astounded.
Clade x and Event 201 Scenario. In May, 2018, the WEF partnered with Johns Hopkins to simulate a fictitious pandemic dubbed 'Clade X' (Appendix 12) to see how prepared the world be if ever faced with a catastrophic pandemic. A little over a year later, the WEF once again teamed-up with Johns Hopkins, along with the Bill and Melinda Gates Foundation, to stage another pandemic exercise called 'Event 201' in October, 2019 (Appendix 13). Both simulations concluded that the world wasn't prepared for a global pandemic. A few short months following the conclusion of Event 201, which specifically simulated a coronavirus outbreak, the World Health Organization (WHO) officially declared that the coronavirus had reached pandemic status on March 11, 2020.
"The next severe pandemic will not only cause great illness and loss of life but could also trigger major cascading economic and societal consequences that could contribute greatly to global impact and suffering" — Event 201 pandemic simulation (October, 2019)
Since then, just about every scenario covered in the Clade X and Event 201 simulations has come into play, including: Governments implementing lockdowns worldwide; The collapse of many industries; Growing mistrust between governments and citizens; A greater adoption of biometric surveillance technologies; Social media censorship in the name of combating misinformation; The desire to flood communication channels with "authoritative" sources;A global lack of personal protective equipment; The breakdown of international supply chains;Mass unemployment; Rioting in the streets.
After the nightmare scenarios had fully materialized by mid-2020, the WEF founder declared "now is the time for a great reset" in June 2021.We submit that it is highly unlikely, to the point that it is unbelievable, that this is purely excellent forecasting, planning, and modelling on the part of the WEF and partners that Clade X and Event 201 turned out to be so prophetic.
These excerpts were taken directly from the court documents online at https://filedn.com/lNcSErof1HQYvaQ3T6q9gBJ/DEC%202021/icc-complaint-7%20(1).pdf.
I am flabbergasted, shocked, astounded.
Citizens, please write a Letter to the Editor and express your opinion on this eye-opening information.
Melissa Martin, Ph.D., is a syndicated opinion-editorial columnist. She lives in USA.