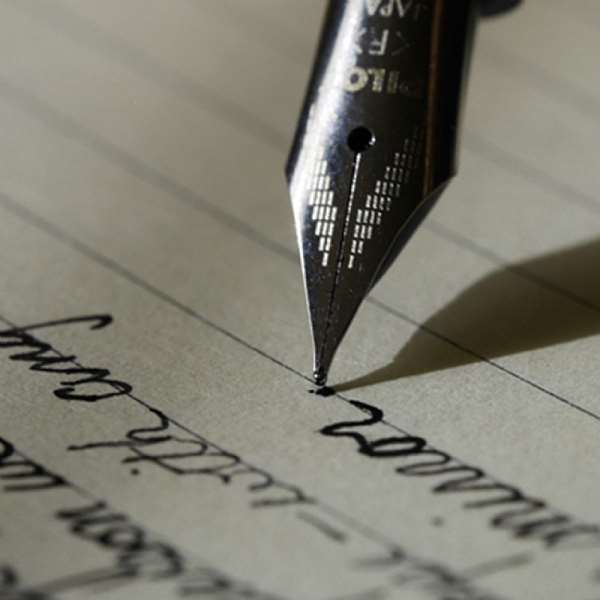 The NDC campaign and the role of professor Mills remind me of a role Eddie Murphy played in the movie, Distinguished Gentlemen. In the movie, Eddie Murphy used the identity of a popular dead congressman to get elected. As one follows the current campaign in Ghana, the former vice president epitomizes Eddie Murphy, as he is camouflage under the image of former president Rawlings. The personal magnetism of Mr. Rawlings sharply contrasts the reserve nature of professor Mills, and as such, it is intricate for the two men to be seen on stage together.
Mr. Rawlings is on his own campaign inciting war sentiments, while professor Mills is on his own sounding the tune of rampant corruption in the system. Mr. Rawlings' campaign is a perfect metaphor for the late president Nkrumah's Preventive detention Act of 1958, where people were detained without trial, and more importantly, intimidation of the people, much like a political repression. It is hard to fathom that for almost twenty years of PNDC/NDC political hegemony, the party can not campaign on anything positive, but vain promises and virtually going around the nation on an issue that is not a secret to a new-born Ghanaian, corruption. This is a pathetic scheme to capitalize on the psychological empathy of the voters.
How come NDC is not campaigning on the programs and policies they instituted, like the economic recovery program, education reform, cash and carry system for health care, how they fought corruption, and toss in accountability while they are at it?
The fact is the PNDC/NDC does not have much of a positive record, but a depressing one. The PNDC/NDC administration was characterized by authoritarianism, corruption, and incompetence. Mr. Rawlings performed a coup in that he claimed there was mass corruption in the system, and also Syrians and Lebanese businessmen were dominating the economy of Ghana to the detriment of the people. Yet, his way of skirmishing corruption was stripping the very Ghanaian businessmen he claimed to have come to protect from unfair competition, of their businesses and imprisoned some. During the early 1990s, more companies: textile, pharmaceutical, leather, electronics factories were closed down than established due to economic liberalization and foreign competition. By contrast, more high ranking government officials have gone to prison for legitimate and substantiated corruption charges under the NPP government then NDC, it is a strong statement albeit not enough, but it is a start.
Maybe, NDC can explain to the voters that through its education reform, more "literate" Ghanaians are being turned out. No need to mention that the students cannot put together a sentence that makes sense. Maybe they can talk about how they improved health care over the years by instituting the cash and carry system, maybe not, in that the policy was very much not in favor of the poor, and now the NDC needs them. The NDC finds itself in a quagmire that it is difficult to ascertain who is the front runner? Mr. Rawlings is assiduously campaigning than professor Mills. Mr. Rawlings is playing the role of both John Gotti and Sammy as in the Gambino mafia family. Professor Mills is Alice in the wonderland.
The 2000 election was close in that NPP had no record and it is generally difficult to unseat an incumbent government. This time, I don't think the election is going to be close. NPP has not hit a "home run" with their policies, but there is some interesting progress. The construction and improvement of major roads such as Accra-Kumasi is admirable. How many people die on that road alone annually due to accidents? The improvement would not only save lives, but also facilitate business. The gradual reform of the police services is striking. More importantly, a program that cannot be allowed to derail is the National health insurance scheme. How many Ghanaians stay at home and don't see a doctor when they are sick because they cannot afford the cost? All that president Kuffour has to do is incessantly hammer on his administration's record for the past four years, and he would prevail to continue with the advancement. It is unambiguous that the people wants a radical change of the economy, health and other issues, something former presidents Nkrumah and Rawlings, embarked on so passionately; some political analyst would suggest that the need for a radical change was what has put Ghana in a sticky situation. One cannot learn to run prior to learning how to walk. Good policies have to be in place to move the country in a constructive and in a progressive direction. Maybe another four years of NPP would not be such an appalling idea.
The country had PNDC/NDC for about 20 years; their awe-inspiring records are there for all to see. The voters have the mandate, it would be interesting to see what direction they go: but wouldn't voters' choice be a little uncomplicated if they know clearly who the front runner, but not the shadow runner, for NDC is. Views expressed by the author(s) do not necessarily reflect those of GhanaHomePage.