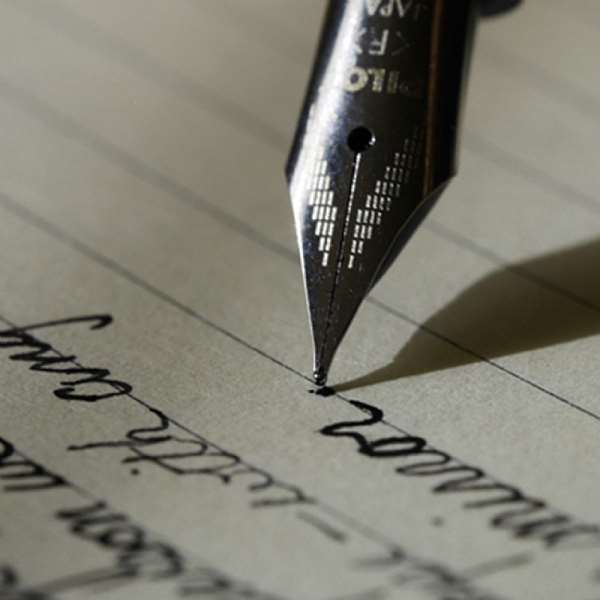 At long last I am happy that other commentators have taken on a subject that I have been urging the past and present government to tackle as a matter of urgency. In my past articles on the subject of Poverty and how this is denying countless brilliant scholars the opportunities to make a gainful contribution to our motherland, I argue for the government ministers to set example by openly declaring their assets before and after office.
Since the last major infrastructure development by the Nkrumah's CPP government in the early 1960s, no major infrastructural development has taken place by any of the past the past governments.
In 1999 I wrote a paper on the socio-economic impact of the Structural Adjustment Policies that Ghana implemented in the 1980s and the early 1990s, its benefits and disadvantages to the country, of course briefly touching on the atrocities associated with its implementation and closely looked at studies of the implementation of the same policies at different time-periods such as Chile in the 1970s, Indonesia 1980s, South Korea 1980s and the Philippines 1980s. In all these countries, the "successful" implementations of the Adjustment policies were deemed to be " Miracles" by the Bretton Woods institutions. To some degree all these countries, though could not eradicate poverty altogether, but were able to stamp out persistent hunger and thus successful. In the afore mentioned economies, the governments actually included in their 5-year development plans the huge inflows from their nationals abroad, with majority of the money going into social development. Malaysia, Mexico and Vietnam are case in point.
Taking Ofosu-Appiah's point on the issue of jobless graduates and the article by Baffour (August 10, 2004 "Who should pay for our Education"), all our brilliant graduates (those whose contributions we need most), both in the country and in Diaspora are willing and prepared to play their part by uplifting the country......all sharing the same Vision 2020 agenda set for us by ex-President John Rawlings, but sadly the politicians are not interested in tackling poverty and fighting corruption to facilitate this ambition, but rather are at the forefront of stealing from the state big time. I am not accusing the honest working politicians at the forefront, but there are countless evidence from both the past governments and the present government of the massive corruption still going on. Not stealing from the state alone was what Ofosu-Appiah and others are worried about, the pure misuse of power as the case of the Speaker of the Parliament's health and other misuse of funds typifies and the sheer waste going in public sectors, such as Ghana Airways and Ghana Telecom.
Going back to the structural policies, although the introduction of user fees in our schools and primary health care reversed some of the gains made earlier (as the Human Development Index has shown), Rawlings somewhat was able to linked into the Ghanaian economy the remittances of millions of our compatriots who migrated. The inflows from these "lost Ghanaians" which is now a major source of income should have gone into critical social development to ease the poverty on the poor, rather this vital resources is feeding the lifestyles of the urban middle classes while millions of citizens are hungry. Ofosu-Appiah was right when he stated that, " We need fiscal discipline". What Ofosu- Appiah should have also added was this fiscal discipline should encompass all public sector organisations and not limit to just ministers. The essence of financial prudence should be paramount and resources correctly allocated so that the "Lost Graduates" that Ofosu-Appiah identified would be absorbed into the economy. They are a very vital human capital that Ghana can not allow to go waste. The need to build a sound human and physical infrastructure for a successful take off is sadly lacking at present. And to be fair one can not put all the blame on the current administration, but as both Baffour and Ofosu- Appiah stated in their essays, this is now turning into crisis and the sooner this is resolved the better, or we might go down the way of our neighbours....... Ghana should have done better than the present state that she find herself in now. Ghana has been rightly compared with Malaysia in terms of missed development......what commentators tend to forget is, at the inception of their takeoff, Malaysians put the interest of their country first before self. I have emphasised on this point on countless occasions.....to drive home to the policy makers the importance of self and fiscal discipline. This discipline shown by Ex-President Rawlings and Kuffuor sadly does not descend to their ministers and hangers on. If youngsters like Baffour and another brilliant Engineering student that I mentioned in my earlier article (Esi Cleland), who would be the leaders of our country in future years, are crying out for the current leaders to put in place the necessary conditions to enable them to return home and help with the development of our country, then we need to sit up. It is sad that Ghana would be losing these brilliant graduates to other countries, including those Ofosu-Appiah profile, due to lack of jobs and infrastructure to enable a successful take off. I encountered many young and brilliant Ghanaian graduates who are prepare and willing to return to the motherland, provided, and here I will emphasise on "provided" the government provided the conditions that would enable them to make a meaningful contribution to the "cherish" goal of Vision 2020 project. The zeal shown by our young and gifted graduates in Diaspora is phenomenal........... They have the burning ambition to help the motherland......They see how other countries are pulling ahead from us, countries that in the bygone years were not in the same league as our country.. Most of these sons and daughters remit about a third of their earnings home everymonth. This source of income to most developing countries was featured in the Economist (19th-24th August Edition). The Economist highlighted how Receiving countries governments of this income pay scant importance to the inflows, yet it is vital source to their national economies. In countries like Mexico and Turkey, remittances from their nationals abroad has gone into various schemes, both social and physical developments. Ghana is now among the countries in Africa where remittances is helping to shape the face of our cities....yet the poor folks in the villages whose toil to a degree enable some of our compatriots to enjoyed the first class education (Brilliant colleges like Opoku Ware, St Augustine, Prempeh, GSTS Takoradi, Adisco, Mfantispim, Accra Academy, Sekondi College, Bishop Herman, Achimota, Presec, Aggrey Memorial, Apam, etc/Kwame Nkrumah University of Science and Technology/Universities of Ghana and Cape Coast) in the 1970s and 80s. These establishment of excellence produce many brilliant scholars who are all excelling in Diaspora....so what went wrong? Why is Skia man is such a bad state? Now on the streets of our hometowns, countless children are roaming aimlessly (so called street children) with no hope or home to go to....... a phenomenon that was alien to our motherland during the time that we were growing up in the back streets of Kumasi, Suyani, Tamale, Wa, Accra, Cape Coast, Sekondi-Takoradi, Ho and the list goes on.......our health service was the best in the sub-region....Korle Teaching Hospital and Okomfo Anokye Teaching Hospital were seats of excellence turning out brilliant doctors...... where are they now? Ofosu Appiah's closing paragraph is quiet a powerful message to all Ghanaian people. The need to regain our pride is now. In the 2004 elections i hope and pray that Ghanaians would made an informed choice as to which party have their interests at heart.
The Vision 2020 project should and must be accomplish. This is what Baffour and his peers wanted from the current leaders...a place that we can all call home with pride. Hen Ara hens Asasi ne....... The Unity of our country and the eradication of poverty from our country, from Wa to Half Assin, from Dorman Ahenkro to Ho should be our priority. We can not afford to see the disintegration of Ghana or the "so called Liberia way" as has been advocated by some mindless people.
The Unity that Dr Nkrumah, Dr Busia, Dr Danquah, Dr Limann, Ex-President Rawlings fought for us and President Kuffuor holding should be guarded at all cost. That should be our mission. The younger generation would never forgive us if we do not get this right. We owe them a duty to develop our motherland at all cost...and that means we need to put the interest of the country before selfish interest as has been exhibited by some politicians....they are there to serve and not to"LORD" over the people and "STEAL FROM THEM". Everyone would be held accountable at a point in time as ex-President Rawlings and President Kuffour stated. The selfless serving of the people shown by Nana Osei Tutu II and Nana Ofori Panin Amotia II should teach our politicians that by answering to the call of duty means just that. Why did I use the analogy of these two nananom? Because I know from pracrical experience the luxury lifestyle of these sons of our motherland before they responded to the call of duty, giving everything up......and have been watching them from a distance performing their God given duties. Why them? Because they have seen how other countries have used the merge resources they have to developed........ and have taken on board those same zeal home with them. Of course there are other nananoms doing the same........ but the high profile of these two is what I am using to say to our politicians that accuring riches (by default) for one self, leaving thousands of your countrymen behind is not development........... Ghana should have done better that she find herself now. And the evidence are there for all to see.
God Bless our homeland Ghana.
Peter Jeffrey, MSc, BSc (Hons) London. Views expressed by the author(s) do not necessarily reflect those of GhanaHomePage.