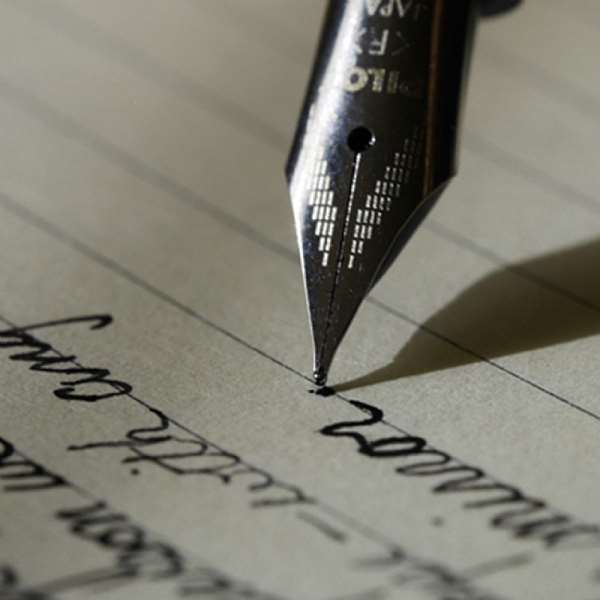 As the nation's consumption of crude oil gets bigger and bigger, the time would soon come when Ghana and indeed the whole of West African countries must start to rethink about their future energy use. Relaying on oil for our future energy needs is no longer an option.
Ghana's over reliance on crude oil to generate electricity and for industrial use is having a great impact on her ability to earmark resources for other more important areas such as education, health and agriculture and poverty reduction schemes.
The debate about building nuclear station to drive our industries must start now. This country cannot wait until 2015 when the demand for more power to drive our industries becomes urgent before we as people start to think about finding alternative sources of power.
Thus as stated by Professor Bekoe at the launch of the 40th Anniversary and Strategy Corporate Plan of the Ghana Atomic Energy Commission in Accra on 8th December 2005, the debate about importance of building nuclear power station for national development and other peaceful uses must begin in now, perhaps including this option in our 10-year development plan that would take us to the take off stage.
The need to improve our physical infrastructure such as the shambolic state of our railroad and roads; building more electricity powered railroads to link all regions, especially extending them to cover the Northern Regions and East towards Volta Region (to transport produce to the coast for export) would demand more use of our merge resources, resources that the Akosombo Power station cannot cope.
The 5-year strategic plan unveiled in Accra to serve as a road map for our foremost nuclear institution (GAEC) should be the starting point for serious debate about our future energy needs. It is incumbent on us the present generation to laid down the entire necessary infrastructure that the future generations can build upon. Who foresaw that the drive for early industrialisation by Osagyefo Dr Kwame Nkrumah would stand the test of time? For over 30 years after the development of the entire infrastructure by the Nkrumah regime no major development has taken place in our motherland. Rather the period saw political upheavals, mass emigration of our most important assets, our skill labour, the very people that we as a nation needs to help drive our country forward and explosion of our nationals from neighbouring countries. Thus by 2000, countries that we were comparably with and emerged around the same period as ourselves from colonialism (Malaysia, Singapore, South Korea and Indonesia) were far ahead of us in terms of Human Development, economic development and industrialisation. The Gross Domestic Product index between Ghana and our East and South East Asian counterparts shows how far we lag behind. Today Ghana's GDP is $350. Today in Ghana most families, especially children hardly eat in the morning before going to school. It is not a matter of choice that these children do not eat, but simply they cannot afford to eat 3 times a day because they are too poor. That is the current state of affairs in our motherland. The great Gold Coast of yesteryears. The country the spearheaded the independence of o whole continent. The country that gave scholarships to millions of Africans to study overseas. The country that gave hope to millions of Africans during the second half of the last century. The country that produced the greatest African patriot. Today that country is counted among the poorest countries in Africa. That country was the land of my birth. That country is Ghana.
Today the countries of East and South East Asia are all members of the OECD group of countries that give aid to countries that are deemed to be poor, with the majority in sub-Saharan Africa, including Ghana. As Professor Edward Akoha emphasised, nuclear applications are being used to address problems of human health, food and agriculture, industry and the environment in Ghana plus the establishment of radiotherapy and nuclear medicine at University of Ghana medical school at Korle-Bu Teaching Hospital and Kwame Nkrumah University of Science and Technology medical school at Komfo Anokye Teaching Hospital.
By investing more in research and development not only at Okomfo Anokye and Korle-Bu Teaching hospitals, but also at University for Development Studies medical school - Tamale Teaching Hospital, the Police Hospital and 37 Military Teaching Hospital should be the way forward. This is the time that Ghana should positioned herself for her imminent take off towards the drive to achieve middle income status by the year 2020…………………..otherwise known by all Ghanaians as the VISION 2020 PROJECT. Professor Akoha's assurance that another radiotherapy facility would be provided at Tamale Teaching Hospital should be welcome, however we must and should do more to improve the quality of health for all our citizens. By having a healthy and productive population that our nation can achieve her true potentials. However the debate about the essence of building a nuclear power must start now. To attract the best brains that Ghana lost in the 1980s and 1990s she must start to think big and think the unthinkable. These professionals left the homeland because investments in research and development were almost zero. By putting policies in place to address our chronic problems such as huge investments in health, education, agriculture and physical infrastructure that Ghana can entice her lost professionals back. Ireland, once one of the poorest countries in Europe was able to bring back home her lost professionals due to very aggressive policies put in place by the Irish government in the 1980s to address the imbalances in her economy. Today Ireland is deemed as an Industrialised country; a country once known for mass migration; is today a country that attracts immigrants from other countries. There are various countries that have been able to turn around their economies that Ghana can emulate. Developing Nuclear Power to power the drive in Ghana's industrialisation is not and must not be beyond her.
The West African sub-region is huge market, thus it is imperative that as well as we are targeting overseas markets to sell our produce at the take off stage, we must not forget that as the countries in the region develops, their markets would be open to our industries and commercial agriculture products would be huge. This demands more investments not only in our Universities but our Polytechnics as well. Research facilities must be established in institutions such as Kumasi, Takoradi, Ho and Accra Polytechnics. These institutions have brilliant engineering facilities. The President of The National Union of Ghana Polytechnic Students and this writer and various others did called for an accreditation to be given to the 4 institutions. The reason given for this accreditation is to position the 4 institutions for national development and growth at the take off stage. These institutions have very important role to play in our drive towards middle-income status. Training of Agricultural scientists, Engineers and Artisans would fall on these institutions plus also their traditional role to encourage students from other countries to come and study in Ghana, thus generating income for Ghana as well as our institutions attracting brilliant students to come and conduct research as a matter of choice………SELLING CORPORATE GHANA.
Ghana Atomic Energy Commission has an important role to play in our national development if we are to achieve our vision. This vision is no longer a dream but a reality. It demands all minds both in Diaspora and in the motherland to work together irrespective of party alliances. We as people do now realise that we share a common vision…and that vision demands that we achieve middle-income status by the year 2020. Posterity would judge us come 2020. The future of Ghana's children now lies firmly in her hands and the goal is to make corporate GHANA a country of choice for investors to Africa. In 2007 Ghana would 50years since she gained colonial freedom from Britain. In 2005 Ghana has nothing to show for after almost 48years trying. In the 1990s Ghana was hailed as an "African success story" when she became the first Africa country to adopt the Bretton Woods austerity Structural Adjustment Programme to restructure her economy. Instantaneously Ghana joined the league of "Economic Miracle Countries". In 2005 Ghana still remain poor, with aid forming over 50% of her budget (mostly dictated by the Bretton Woods Institutions) is counted as one of the poorest countries in the world. Today families in Ghana still live on $1 a day, with school children often abandoning school to feed for themselves. Today health care in Ghana is still a lottery, with countless citizens dieing needlessly from opportunistic diseases that can be cured. However in 2000 Ghanaians decided that they are ready to take their own destiny in their hands. It dawned on all Ghanaians that the development of their country is more important than personal wealth. Ghanaians looked at the some of the countries that they emerged from colonialism together, countries that were in the same league as Ghana…and were seen as countries that would achieve growth by the turn of the last century…yes those countries such Malaysia and South Korea have made it……….
TODAY December 2005, comparably GHANA still remains poor. On December 25th 2005 many Ghanaian children would go to bed hungry. It is not their choice. These children are too young to borrow money form banks, yet they were born owning most Western Countries and Financial Institution over $500 each, including the Bretton Woods Institutions. The question is WHY? Ghana wants to know who owns their resources…………the children who abandoned school to fend for themselves; demand an answer from the policy makers and the Bretton Woods Institutions who keep taking over 50% of Ghana's earnings as debt repayments. A debt that the children who abandoned school to fend for themselves do not have a clue when this money was borrowed or resources the or projects the money went into. Over 2 billion is being remitted to Ghana from Ghanaians and friends of Ghana annually…………….
Can someone tell Ghanaians what these resources are being used for? This writer and others have argue that these resources should be channel into social development such as building affordable houses for the very people who cannot afford to build and/or buy houses on the open market. Some of these resources must go into primary health care so that we can and must stop people dieing needlessly. These resources must go into education so that school children do not abandoned school to fend for themselves. These resources must go into rehabilitation of the so-called "Street Children". They are future human resources, the future workers who would help our country to make that "dream of Vision 2020" possible. This is our future…a shared future. In 2006 in Germany, The Ghana Black Stars will fly the Ghana flag. In 2006 in Germany the Ghana national anthem would heard loud and clear around the globe and the name of Ghana would once again resonate around millions of homes in the world. In 2006 Ghana will come of age…………yet in 2006 Ghana will have nothing to show for. In 2005 Ghanaians are being killed in far away countries for fleeing the country to seek work in other countries due to hardship and poverty home. In 2005, Ghana once the most promising of the countries that came out of colonialism has nothing to show for. At 48 years old and in her mid age…Ghana remains a poor third world country, yet her medical schools keep producing the best medical professionals to come out of Africa…there is something wrong here folks…………………. Views expressed by the author(s) do not necessarily reflect those of GhanaHomePage.