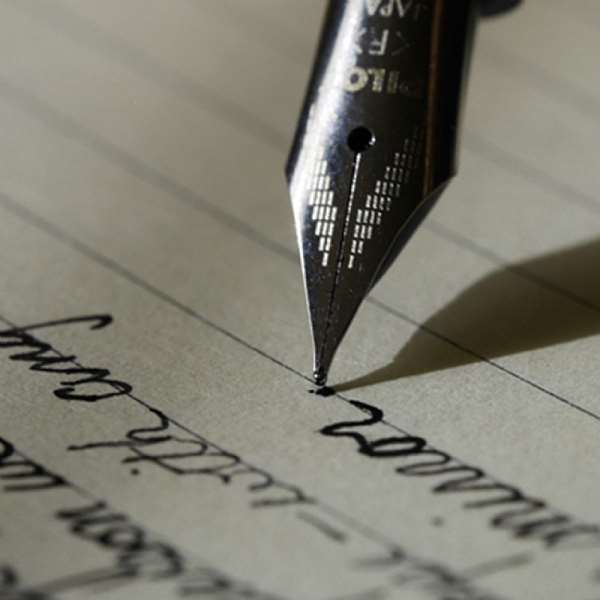 Countrymen and women, loyalists and opponents, this weekend I am expecting the whole country to be painted red. If you don't know why, I am afraid, you might be either deaf or blind or both. Well, for your information, this weekend is Valentine Weekend – there are going to be red roses, red dresses, red everything. The radio and TV stations have made so much noise about it that even six year olds do not want to miss out on the celebrations.
The radio and TV 'noises' on the Valentine celebrations have angered some overzealous religious leaders. They have condemned the celebrations as demonic, immoral and, of course, ungodly. To tell you the truth, I don't care much about what religious leaders think about Valentine – I love the occasion. The build-up to Valentine Day offers a welcome break, however limited, from the constant whining and complaints I often hear on radio about what I have failed to do to improve the lives of the people in Sikaman. For me, it is so refreshing to wake up in the days before Valentine to hear men and women discussing such banalities as how to get your soulmate in sixty seconds and keep him/her for 60 years and, Mama Tess' favourite, how to stop your best friend from snatching your boyfriend/husband. But this is not the only reason why I love Valentine.
Valentine offers an opportunity for boyfriends and girlfriends, husbands and their wives, mistresses, concubines as well as women and their gigolos to examine their relationships and replenish them. Valentine offers an opportunity for 'chewers' to try and grab, if you get my drift. The days before February 14, men who are unable to even open their mouths to just say "hello" to the women of their dreams are given an opportunity to express their feelings by proxy – with cards or radio request programmes. Women, whose 'hard-to-get' tactics have backfired suddenly become available. Happy are those who find love during Valentine – for they shall never forget their anniversary dates. Almost every year, Mama Tess chastises me for forgetting to buy her a card to celebrate the day she said 'yes'. Mind you, the day she said 'yes' is different from the day she said "I do". Mama Tess likes us to celebrate both the "yes" and "I do" days. I tend to forget both. That's why I am happy for those who will say "yes" or "I do" during Valentine. If you fall in this lucky category and you ever forget your anniversary, am afraid, you might need an appointment with Dr. JB Asare.
Valentine should also provide occasion for many Sikaman gents to exhibit their 'Romeo' characteristics whiles the women do all they can to become 'Juliets'. Sikaman gents who have made a career out of pummeling their wives (and concubines and mistresses) should loosen their fists and learn to touch their partners in a soothing manner. Those women, who have become human parrots, with a penchant for insulting their husbands (and boyfriends) at the least opportunity should realize that their lips are not just for nagging and insulting their partners. The same lips can be used for kissing and singing romantic tunes.
Even though, I don't really like a lot of the radio stations in this country – they allow too many people too much time to spew too much gibberish about me and my government – I like the noise they make about Valentine. Such noise often sparks a spending spree for Valentine cards, teddy bears, flowers, chocolates, candles, jewelry and even condoms. All this buying and selling is good for the economy, don't you think so?
So let's look at the positive side of the Valentine celebrations. In fact Valentine's Day is celebrated gleefully all over the world and my country is not going to be the odd one, where such celebrations are frowned upon. Those who are speaking out against the celebrations are just being hypocritically prudish. They claim that the celebrations promote promiscuity. I beg to differ. Everyday of the year offers an opportunity for anyone who wishes to be promiscuous. People with promiscuous tendencies do not wait till February 14 to sow their wild oats. Granted that some people will take advantage of the Valentine Celebrations to 'score' – you know what I mean? Let's not also forget that there are a whole lot of people who like to 'score' any day, of any week, throughout the year.
I love the Valentine celebrations. Those of you who are so much in love with me – either for my looks, my good works or gentle disposition – should send me cards, flowers, teddy bears, and yes, even condoms are welcome. I will also advise my people to take their relationships seriously. The divorce rate in our country is skyrocketing, do you know that? To those of you who are married, I want you to take advantage of the forthcoming celebrations to renew your vows and recommit yourselves to making sure that your relationships are not destroyed by infidelity, pride, selfishness or the HIPC conditions I have imposed on you.
Those of you in boyfriend-girlfriend relationships should use the Valentine celebrations to chart a course for your future. Decide whether you want your 'lovey-dovey' relationship to lead into something more legitimate. If you are in it just for 'Tarkwa trips', you have to think twice because any heart you break will haunt you for the rest of your life. Trust me – I know these things.
Finally, those of you who are 'gnashing', what could I possibly say to you? Well, it's not exactly bad to be 'gnashing', you know. You might be gnashing because someone had broken your heart and you are afraid to try it again. Perhaps, you think you are not ready. But if you are gnashing because you have cast your mouth in POP, please, get yourself a card and a flower and walk straight to that person you have been eyeing all this while and make your feelings known. This is not an advice for men only, right? Women can also propose. You might say it is not culturally acceptable – but what has culture got to do with matters of the heart. I know that some women are gnashing so badly and they are regretting it. They are those who played 'hard-to-get' for longer than necessary. I hope they've come to their senses and I wish them luck. May they not go about snatching people's husbands and boyfriends. But, I hope they get proposed to or they gather the courage to propose to those they've fallen for, who I must stress should not already have been taken.
Well, I and Mama Tess will be having a great time this Valentine – the first couples' Valentine, you may call it. So, I pray you all enjoy the Valentine Celebrations, sow seeds of love, revive dead relationships and do away with hatred. Yeah, I wish everyday is Valenetine's Day.
Your Excellent Valentine,
J. A. Fukuor [email protected]