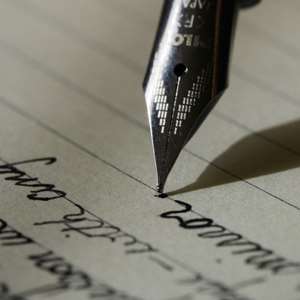 I would like to seek this opportunity to thank Professor Mills for his X'mas greetings and message of hope to the people of Ghana.
There are a number of issues raised by Prof that I would like to comment on and then set the records straight because they are of strategic relevance to the sustenance and growth of our fledging democracy and national development.
In the first place, the flag bearer of NDC painted the wall as if payment of school fees, food, transportation etc. came during Kufour Administration. These are basic necessities of life but we as a nation do not have the resources to make them free. I do not think they were free during N DC´s term of office either.
Even in the developed world, these services are not free so I find it extremely difficult to comprehend what Prof means by "Parents cannot pay their children's school fees ". It is even a known fact that last year when school authorities increased school fees, the government, keeping faith with the people, absorbed the increment so that parents can feel comfortable.
It is also a common sight that his government the then PNDC/NDC controversially and unconvincingly abolished the government grants given to university students and other services and cold-bloodedly forced them to embrace cost sharing. Have you forgotten all these just because of one electoral defeat? Where lies the truth Prof is always preaching about? There is a saying that "You muddy the water upstream and come to the downstream to ask about who did it" This is hypocrisy and I think this should not have a place in our modern society.
The purchasing power of Ghanaians lost as a result of mismanagement of the economy when they were in the helm of affairs for almost two decades. It is therefore disheartening when the same people who brought and unleashed untold hardships to Ghanaians now metamorphosed themselves into redeemers and rescuers and now want to act as "Jesus" for the very people they deceived, betrayed and impoverished.
Why is it so difficult for Professor Mills to give credit to the present Administration for very good job done so far than resorting to their old tactics of lies and deceits? Prof is attributing the stability of the entire economy to the fact that prices of gold and cocoa have been favourable and oil price stabilised. Didn't his government experience a price less than $10 per barrel and what did they make out of it?
This brings to mind the issue of currency exchange. I remember in one of the talking point show, Honourable Moses Asaga, the minority spokesman for Finance stated categorically among others that the stabilisation of the Cedi against the major currencies was the direct result of government not spending and that the stabilisation of the cedi is a temporary measure. He went further to convince the populace that if the government begins to spend, it will automatically depreciate. Almost more than a year now, everybody is a witness to what is happening. The cedi has continued to remain stable even as we speak.
One thing I found very disturbing and disheartening is how Professor Mills- one time Vice President of this our dear country and Flagbearer of National Democratic Congress (NDC) makes mockery of a national policy initiative-HIPC. To me, trying to assign artificial meaning to HIPC- Hardship, Incompetence, Parochialism and Corruption speaks volumes about the kind of leader he is now and will be. I do not expect him to down play or demean policies of government which aims at reducing poverty. This policy is of national character and dimension and this behoves on each and everyone, the government and the governed, male and female, literate and illiterate, private and public officials to ensure that this policy becomes successful and beneficial to the ordinary citizen. All hands should be on deck and nobody should feel isolated in this regard.
On the issue of corruption and vindictiveness, the NDC Flagbearer could not point fingers specifically at any government or public official. He rather made a generic accusation not supported by any verifiable proof. If he knows an official who has indulged in such an act, he should be bold enough to mention the name or names so that state agencies such serious Fraud Office could take up the task of investigating and where applicable sanction the culprits. Corruption is a social canker and we must all work to reduce its occurrences.
The discrimination issue Prof. tried to bring into his argument does not hold water as he could not substantiate it either. However, discrimination in any form is unacceptable and we all have a duty to work towards a just society.
In conclusion, I would like to say that poverty has been a public enemy since independence and all governments including NDC did something to reduce it. Every Ghanaian knows that poverty did not befall on Ghanaians on January 7, 2001 that ushered in the present administration.
Even though most Ghanaians are poor, the ruling government is trying to improve the lots of the people and their standard of living through a number of Presidential Special Initiatives (PSI). Again, Ghanaians have the peace, enjoying true practice of democracy and rule of law, freedom of expression, fearless state without nocturnal abduction, cessation of serial murder of women and good relations with our neighbours. Moreover, the stock exchange is performing very well and the general economy stabilised. These are the foundations for development and which credit must go to the present government.
I hope we all believe that poverty did poverty did not start on January 7,2001.If this is so, then let us all work hand in hand and put our heads together to alleviate this social canker from our society.
My last advice is that let the good people of this country have fair playing field to make their own judgements regarding 2004 general elections. The political field should not be muddied by lies and unsubstantiated allegations for I know Ghanaians today are democratically matured than ever before who can make their own decisions about the kind of party or government they want to rule them. My understanding is that the task of nation building needs concerted and dedicated effort from all and this transcends party politics.
I wish all Ghanaians Happy New Year and God bless each and everyone in our quest to find development for our people. Thomas Kwaku Obeng e-MBA Student Division of Industrial Marketing and e-Commerce, Luleå University of Technology Luleå, Sweden. E-mail: [email protected] Http: //www.geocities.com/thomodus/mypage.html