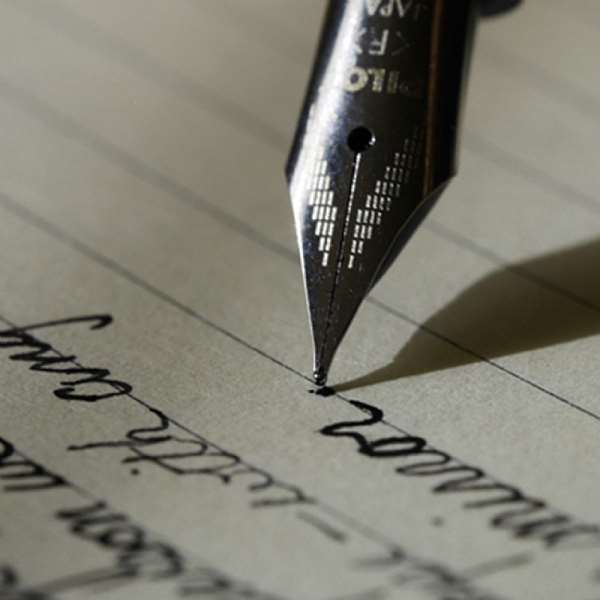 Of recent a lot have been said about the brain drain of medical professionals'. And various suggestions have been made; prominent being the improvement of the working condition of these personnel's-especially their salary.
But the question one needs to ask is-whether salary of medical professionals could be increased without creating harm to wage levels and government expenditure in the country.
In truth the real cause of the brain drain in Ghana is depreciation-not salary per se.
And the solution to the brain drain is the stabilization of our currency -the cedi.
At the inception of the Structural Adjustment Program (SAP).-we where told depreciation would make our export cheaper. Yet no one told us it would make our import expensive and labor relatively cheap. Because we have to think through .When two points are in equilibrium, a fall in one of them means the other would have to rise to maintain equilibrium.
Our money, the cedi, is somehow a veil. It is not a commodity like the American Dollar. And deep down it, the barter system still flourishes in terms of wages and productivity. If say at the beginning of a budget year a farmer exchanges one bag of maize for one pair of sandals (or cough mixture) from a British (or American) manufacturer.
Depreciation of the cedi by 100 % means that the farmer would have to exchange more bags of maize(say 2) for the same pair of sandals (or cough mixture).Economically what this means is that the Ghanaian farmer is one bag of maize poorer ( impoverish), whereas the British manufacture is one bag richer.
The concept behind depreciation is that, all things being equal, the British manufacturer would prefer the Ghanaian farmer's cheaper maize to say Brazilian maize, still unaffected by depreciation. And which is still one-to-one. The only way the Ghanaian farmer can match the British manufacturer or improve its standard of living is to double its maize production.
Again let us assume a medical professional (Nurse or Doctor) can use his monthly salary to purchase an imported television set at the end of the month. .Depreciation of the cedi by 100 % means he would have to work for 2 months to purchase the same TV set. He would therefore prefer to migrate to a country (say Britain) where he could work for 1 month or less to purchase the same, or a better TV set.
Apparently, the poor farmer who has to exchange so much maize for a cough mixture at the hospital would prefer not to go to the hospital for treatment. Whilst the medical doctor or nurse who has to work for a longer month to purchase an imported TV set simultaneously runs to a foreign country.
The first and foremost reason why depreciation was promoted over devaluation was because in the past, devaluation has led to political upheavals. And the overthrow and firing of finance ministers, governments etc. And successive governments have refused to pay the loans contracted from the Bretton Wood's, some now resulting in HIPC loans. It is for this same reason why officials of the Bretton Wood's hardly comment on political development and poverty rise in nations-but rather interest rates and inflation.
And most often to say nothing-or: "THE ECONOMY IS ON TRACK".
The argument and solution about the brain drain is most of the time out of focus.
Because it is not only medical professionals who are going. Engineers, students, pastors, pastors, fishermen are all going in order for them to get access to foreign exchange. And improve their standard of living. In fact, most Ghanaian fisher folks before the war in Cote I'voire were landing their catches over there. And pastors are mounting pulpit and opening branches in the UK, USA and South Africa under the veil of missionary work.
Depreciation is only good, if a country has the capacity to produce and export. And simultaneously enable its citizens (say farmers) to exchange Ghanaian maize with a somehow protected made-in- Ghana sandals or cough mixture (domestication) -else forget it. Because there is a direct relationship between depreciation and brain drain.
The brain drain in Zimbabwe started when its currency started to depreciate and its productivity fall .Because of the seizure of white owned lands.
Since the inception of the SAP-the cedi has depreciated thousand and thousand of times. Whilst Ghanaian ministers of finance and special economic advisers applaud that it would make our export cheaper. And that is the first cause of the poverty and brain drain all around us. Our exchange rates for now, is worse than that of war torn countries like Liberia, Sierra Leone, DR Congo etc.
Let's attack depreciation and control import .And the brain drain would stop.
Apparently, those crying for salary increment for medical professional may not understand labor economics and wage statistics. Because, Government for now can do little about salaries of medical professionals. Wage increment for medical professionals would set a chain reaction to the medical schools, the University campuses. And every Ministry. Department and Agency (MDA) of government.
Depreciation has its own advantages. But Ghana's kind of depreciation is uneconomic and has far passed the acceptable economic limit. What are we exporting?
And how could we change ¢8,900 for 1 dollar and hire laborers to carry our cedis when we convert $3000?
The second cause of poverty or our HIPC is lack of proper planning. Every project must have a starting and an execution period (days).It must also carry warranty.
The Tema motorway was constructed by our late president, Dr. Nkrumah.
It is toll and have a minimal maintenance cost. It is still strong. However the circle GPRTU lorry park which was constructed during the last days of the PNDC/NDC regime has to be scraped in December 2002 and be reconstructed. That is HIPC debt.
The extension of the Tema motorway (Abeka Lapaz) which we where told has a life span of 20 yrs had already decayed .And would have to be reconstructed in less than 10 yrs. That is HIPC debt.
The Teshie-Nungua Street was constructed when each and everyone know its narrowness would make it dysfunctional in no time. That is HIPC debt.
The Sodom and Gomorrah squatters delaying the Korle Lagoon project that is neither sitting nor standing etc. There are a million and one of such projects spread all over Ghana, many even abandoned for political reasons. They are all part of our HIPC debt
Interestingly, we have neither started nor finished servicing the loans we contracted to finance most of these projects that we construct and "deconstruct". HIPC Debts
Meanwhile about a quarter of our farm produce decay at the farm gate, because of lack of road(s)-and we waste money in reconstructing the same urban roads. And importing millions of dollars worth of rice, sugar and apple.
The third cause of poverty (or HIPC) is population growth. Ghana's population growth of 3 % and economic growth at 4% is disproportionate.
In most rural areas, polygamy and child birth is still regarded as social security, assets, development, pure water, internet café, cinema halls and software development. If the Ghana Poverty Reduction Strategy (GPRS) is to succeed, one of the main things it would have to tackle in the short and medium term would have to be population growth. Because strong economies are woven around middle income families.
The last and wonderful cause of poverty( or HIPC )is the African politician .And it is these inventors of poverty that make Poverty Reduction Strategies and solutions rarely achievable-the mind of the African politician. You never know!
African politicians have siphoned too many resources and Foreign exchange out of the continent. But the most annoying part of this issue is not even the siphon .But that, most of them do not even know the uses of money and the essence of wealth. Money, money, money-just money
Many World Bank officials would laugh at the way the PNDC/NDC government loused cities in Ghana with FOREX Bureaus, each selling especially, our little earned dollar at competitively higher rate to create margin for itself. And thereby fuelling depreciation and our huge imports. All in the name of Foreign Exchange market liberalization and the forces of demand and supply.
One of the conditions of the Economic Recovery program is privatization. African politicians non-transparently sell most of the companies to their fronts, girlfriends, boyfriends and in laws. And again blame the IMF and World Bank for policy missteps and failures.
We pay workers wages that government can afford. And not comparable to wages in neighboring countries and internationally acceptable levels. And yet peg fuel prices and tariffs to internationally acceptable limits and that of neighboring countries.
The NPP government took over power against the background of over a 2 trillion cedis debt owed to the Tema Oil Refinery(TOR) .Instead of the new government to rather lower the age limit for acceptable vehicle imported into the country from 10 years to enable it reduce our huge oil import .And clear the debt quickly-it scrape the ban.
The NPP's argument-to solve the transportation problem in the country. But it is a common knowledge that the transportation problem in Ghana is due to abuse of road regulations. And the narrowness of our road.
The IMF and World Bank could partly be blamed, but Africa's underdevelopment is mostly the work of its leadership and politician's .Politicians that are too proud to ask questions and explanation about policies and concepts they do not understand.
Because apart from these multilateral agencies there are a million American and Western investors who are prepared to assist the Africa's poor through investment.
But the political landscape, unreliable power supply, irrelevant data, contagious underdevelopment and the tribal and civil wars of Africans and Africa-is wasting these opportunity, too.
THE WORLD STILL IS CONFUSED ABOUT THE MIND THAT ALLOWS AFRICAN POLITICIANS, MOST OF THEM PIONEERS IN THEIR POOR FAMILIES. AND BRILLIANT BY ALL UNIVERSAL, ACADEMIC STANDARDS.
PIONEERS FROM POOR REMOTE, RURAL COMMUNITIES TO BENEFIT IN MISSIONARY EDUCATION, ASSISTANCE AND SCHOLARSHIPS.
BECAUSE OF THE DEVELOPMENT OF THESE POOR COMMUNTIES.
IN REVERSE, COLLECT BILLIONS OF DOLLARS IN LOANS, GRANTS AND AID (BETWEEN 20-50 YRS). IN THE NAME OF DEVELOPMENT OF THESE SAME POOR COMMUNITIES.
AND WASTE THIS ASSISTANCE.CREATING EXTREME POVERTY, DISEASES, TRIBAL AND CIVIL WARS IN THESE NATURALLY ENDOWNED NATIONS.
BECAUSE OF SELFISHNESS, POLITICAL EXPEDIENCY, ENVINESS, UNNECCESSARY COMPETITION AND WICKEDNESS
EVENTUALLY, TURNING MOST OF THEM INTO FAILED NATIONS. .
THE WORLD CANNOT UNDERSTAND!
STRONG ECONOMIES ARE BUILT ON LOVE, KNOWLEDGE AND UNITY.
Views expressed by the author(s) do not necessarily reflect those of GhanaHomePage.