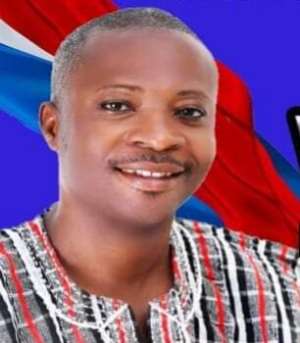 The District Chief Executive (DCE) for Builsa Kwaeme Daniel Gariba has refuted what he described as a 'pure lie' claim by Dr. Clement Abasinaab Apaak, Member of Parliament for Builsa South.
According to Clement Abasinaab Apaak, his constituents have instructed him to vote against the 2022 Budget Statement and Economic Policy proposal or risk not come back home, a warning he said he received from his constituents with much seriousnesss.
"My constituents have told me that should I make the mistake of voting in favour of this [2022] budget I should remain in Accra.
"I will not remain in Accra, they sent me here to work on their behalf. Their instructions are very clear and so the position is clear. We represent our people and we are going to do what they want," Clement Apaak said on the floor of parliament on Thursday during a debate of the 2022 budget.
In reaction, the Builsa South District Chief Executive Daniel Gariba has called on Ghanaians to disregard the claims made by the MP.
He described Dr. Apaak's comments as a 'pure lie'
The DCE stated, "He is not even in the constituency and I am there with the people. You cannot read a budget and want to get everybody to agreeing with every sentence, every phrase. You would definitely have dissenting opinions. But largely, what the majority say is what to look at.
"The last time my MP was in the constituency is more than 2weeks, he was there before the budget was read, so I don't know when he came back to receive views of the people. He has not organized one single meeting where he has had engagement with the people in the constituency. So, I don't know where he is getting that information from. So, as far as am concerned, is not true, he has not had any meeting anywhere where constituents have told him not come back if he approves the budget. It is his personal view he is expressing and which is not too different from the position taken by his NDC. I am a constituent of his and am not sure I have told him not to come home if he approves the budget, I also have people around me who are his constituents who have not say ao."