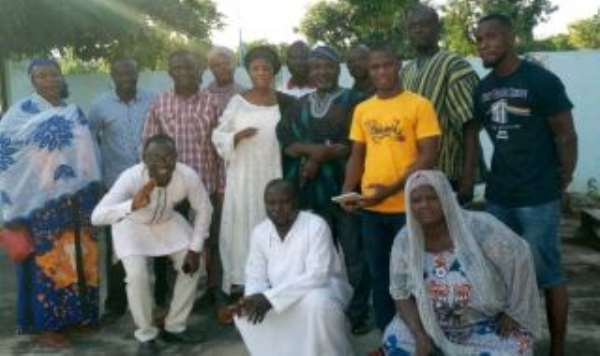 Retained DCE for Bole-Bamboi District in the Savannah Region, Madam Veronica Alele Hemeng has made a passionate appeal to the constituency executives of the ruling party, to let go of the past and foster unity to achieve a common goal.
She made this call when she met with them after her renomination by President Nana Addo Dankwa Akufo-Addo on Sunday, September 26th, 2021.
Madam Veronica said she was excited at the opportunity to interact with the executives of her party after what transpired in the past adding that the time to bury the hatchet is now so that they can work together to achieve a common goal in the party and the constituency at large.
She pledges her readiness to work with them when she is finally confirmed by the Assemblymen.
She says her doors are wide open for inputs.
On his part, the constituency chairman, Mr. Sulemana Zakariah, on behalf of the executives and party, congratulated her on her renomination and thanked her for calling on them.
He assured the nominee of the party's unflinching support to her while noting that they will work closely to ensure she garners 100% votes when the assembly resumes sitting to decide her fate.