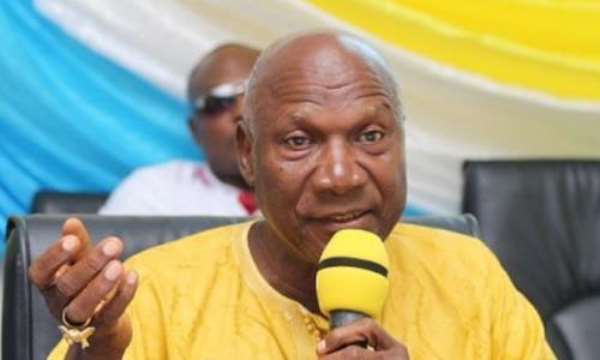 Paved, unpaved or even as part of a pavement, the sidewalk is a vital road safety facility for on-foot road users.
It may be trivia as might be with issues in this column. But it's my frustration with the little things that hugely matter in nation building.
They matter that much because they are at the core of discipline among citizens upon which hinges good behaviour to create, preserve and sustain what is right, proper and good for an atmosphere that promotes development thinking and doing.
I hereby demand from all MMDCEs in the motherland, my right to safety in movement as a pedestrian, to walk on a sidewalk, without danger from motorists.
If there are two issues I could mobilise on, the first would be to form a people's movement for freedom from noise, a CAN (citizens against noise). I have written about that one without any impact.
The other is what I'm talking about today, the right and freedom to have an accessible sidewalk to walk on from Okpoti Street along Ntreh Avenue to Lame Dwaahe Street.
My compatriot pedestrians and I in the area, have heard and seen free and fix campaigns, and we think we need one for the sidewalk.
As a matter of fact, every street and inner city, town and village road in the motherland must have a street-side walkway for safe pedestrian use.
It's a distance of only one block, a total of 103.6 metres (340ft) plus the 6.1 metres (20ft) across Okpoti Street. A mechanic has cars parked across the sidewalk space.
This woman who sells food and other stuff has spread goods right onto the gutter. A greedy landlord owner of the next building, who has insatiable taste for space-grabbing, has created wall-shops for hair salon, mobile money operation, a barber's shop, and in addition, raised a food joint kiosk to occupy part of the sidewalk space between his wall (where his property must end) and the street.
All the pedestrian blocking is at a time when Ntreh Avenue has become very busy, plied by Frafraha, Dodowa and beyond commuters. They find it a convenient, less time-wasting, alternate bypass to the often clogged Madina-Pantang highway. Ntreh Avenue is so busy it is dangerous for any pedestrian who would want to walk on the street and not the side of it.
A taxi rank occupies half of the street. So the only access is walking in the middle of the street. I remember Fidel Castro warned us not to do that. That you walked left (advisable because you face the oncoming traffic) or you walk right. Otherwise, by walking in the path of vehicles, you expose yourself to the very high risk of being knocked down, possibly to death, by a vehicle.
The anti-social behaviour of these selfish, sidewalk blockers push compatriot pedestrian road users, including me, away from the legal sidewalk. So, we walk illegally on the street. As such, as good citizens, we are prevented from walking dutifully and safely.
Whichever local government authority (MMDA) is denying my compatriots and me, this our right to free movement in safety, better wake up.
I call on my equally sidewalk space deprived compatriots in the neighbourhood to join me to seize space to walk right. If I were to be a parliamentarian or lawmaker, the one piece of legislation I would push for, would be one to enforce the construction, maintenance, availability and use of the sidewalk. If there's to be free movement, it should be on something, in a kind of space. Those who are lawmaking and are not bothered by the existence of functioning sidewalk, are failing the motherland republic.
My right, and that of my compatriots, to free sidewalk has been taken away by selfish individuals to ostensibly fight their 'poverty.'
They think they should fight their poverty at the expense of risking my life, and other lives; forced to walk in the middle of the street; with an uncaring assembly looking on even after I have protested in writing.
One Madina MCE's fight to create and free the sidewalk has completely been abandoned by a successor. The mover must feel proud of the clear sidewalk successes. The 'me hwɛ me baabi' (looking away) successor must bow the head down in volumes of shame, for presiding over sidewalk blocking. Structures have sprung up along Nikoi Atsem Avenue (the Social Welfare Atraco stretch only a few metres from the assembly premises). New structures block sidewalk space everywhere.
It's obvious individuals have become compassionless, uncaring, unwilling and reluctant to share in utilising common spaces. They choose to take it from everyone and keep as one's own.
Sidewalk space has become victim to selfish traders who leave no part for anyone else but their selfish selves. Whatever makes us into that being, we should do everything to unmake.
Those in charge of our public citizen education need to up their game to ensure sidewalk space throughout the motherland is free of encumbrances. We can begin meaningful fixing of our many intractable unhealthy, unwanted and undisciplined public behaviour with 'Free The Sidewalk' movement.
MMDCEs who have connived with penny capitalists from whom they extract or extort pennies and thereby allow them to block our sidewalks and pavements, to deny us free and safe movement, must be stopped.
BY Kwasi Ansu-Kyeremeh