Senior Minister Inaugurates Committee To Determine Past Credit Of Pensioners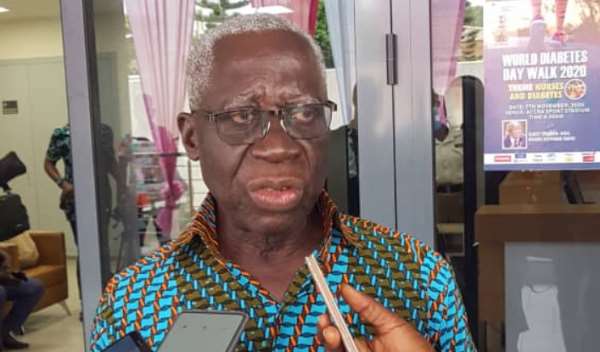 Senior Minister Yaw Osafo Marfo
The Senior Minister Yaw Osafo Marfo on behalf of President Nana Akufo Addo has inaugurated a ten (10) member committee under the chairmanship of the Ministry of Employment and Labour Rations to determine the quantum of past Credit payable to retirees and the modalities to transfer of past credit which is still in the custody of SSNIT.
The inauguration of the committee was based on a petition received by the Senior Minister from the Forum of Registered Public Sector Pension Scheme (FORUM) to look into the matter to safeguard the retirement benefits of hardworking Ghanaians.
The committee which has one month to submit its report and recommendations to the senior minister is to make recommendations on how the difference in lump sum payments between PNDCL 247 and Act 766 for persons going on pension between 1st January 2020 and 31st December 2020 should be addressed.
Senior Minister Yaw Osafo Marfo in his opening remarks said several pension scheme, a number of retirement benefits are covered by various laws of this country.
"And in all these, the idea behind it is to improve the retirement benefits of workers as they leave; never should the law makes retirees worse all then before and therefore if a situation arises where a retiree gets into a problem because of the implementation of the law, then it's up to us at an abundance of caution and common sense to make sure that such a problem is addressed", he said.
Chairman of the FORUM Isaac Bampoe Addo urged the government to negotiate in good faith.
"We have agreed on terms and settlement. We will send it to the National Labour Commission; it's now a major concern so our plea is that government should hold deliberation in good faith".
Deputy Minister of Finance, Abena Osei Asare, assured workers that government will not short change pensioners.
"One thing is very clear that the government does not want to short change, anybody. The government expects that everybody gets what is due them. So it is in this case this committee has been inaugurated to determine the quantum past credit to each beneficiary and the modalities transfer", she noted.
Deputy Minister of Employment and Labour Relations, Bright Wireko Brobbey was optimistic that the worries of retirees will be addressed within a month.
"In all the deliberation that we have had concerning labour past credit, I can say about 60% to 70% has taken our time so if this is resolved; we will have time in our hand to do other businesses and ensure that government-run smoothly", he noted.