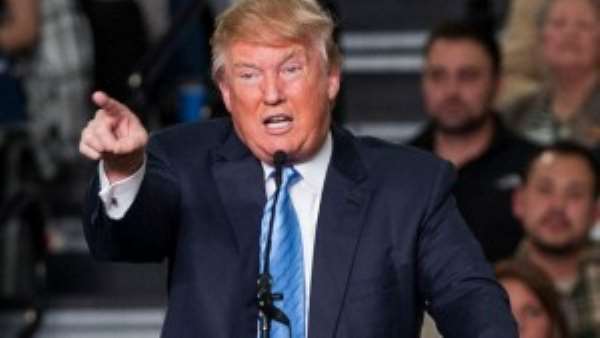 Dear Donald John Trump,
Congratulations for your quick recovery from the global pandemic COVID-19. Some of us, your supporters received the news of your infection and that of Her Excellency, Mrs Melania Trump with heavy heart, especially with the forthcoming general election.
However, we all heaved a sigh of relief when you miraculously recovered from the global 'Chinese virus'. Please, do not leave any stone unturned as you prepare for your re-election.
Although presently, this global pandemic did not allow me to be physically present in the States to give you my support as was the case in 2016, but my online support has been unwavering. As you were able to win government anointed candidate in 2016 in the person of Secretary Hilary Clinton, now that you are both the government and the anointed candidate, your victory is assured.
Honestly, you have not in any way disappointed those of us who supported you wholeheartedly. I can recollect vividly that when you won the 2016 general election, apart from sending 'Thank you' messages to your supporters, you also moved from one State to another to thank your supporters. On 6th December 2016, I was physically present to honor your 'Thank You Invitation' at 1960 Coliseum Dr, Crown Coliseum, Fayetteville, North Carolina.
In addition to all these, you sent to those of us who worked assiduously to ensure your victory in that election list of what you intend to achieve in your first hundred (100) days in office and request for our approval or modification as the case may be. This is democracy in action. My congratulatory message for your 2016 election victory can be read here
This your attitude of gratitude is highly appreciated. It is unlike our politicians back home in Nigeria, who deploy the principle of 'use before or during the election and dump after the election'. Our politicians negatively'empower' unemployed youths with arms and ammunition to rig election for them.
After their victory, those unemployed youths would no longer have access to their political masters any longer. Since these youths have to survive either by hook or crook, they are easily recruited into either Boko Haram sect members, Armed Bandits, Gunmen, Herdsmen, kidnappers and their likes to unleash terror to unarmed masses in Nigeria since their masters provide high-level security for themselves using our taxpayers' money. We hope that one day, our leaders will in this country, Nigeria will truly be leaders and not enriching themselves through corrupt means as is the case presently. The ongoing protest in Nigeria is a product of corruption.
Extend my profound greetings to Mr. Mike Pence, the soft-spoken Vice President. Just yesterday, I got his mail asking for my usual support. Victory is sure to come your way.
Yours faithfully,
Okike Benjamin
Professor of Information Encryption