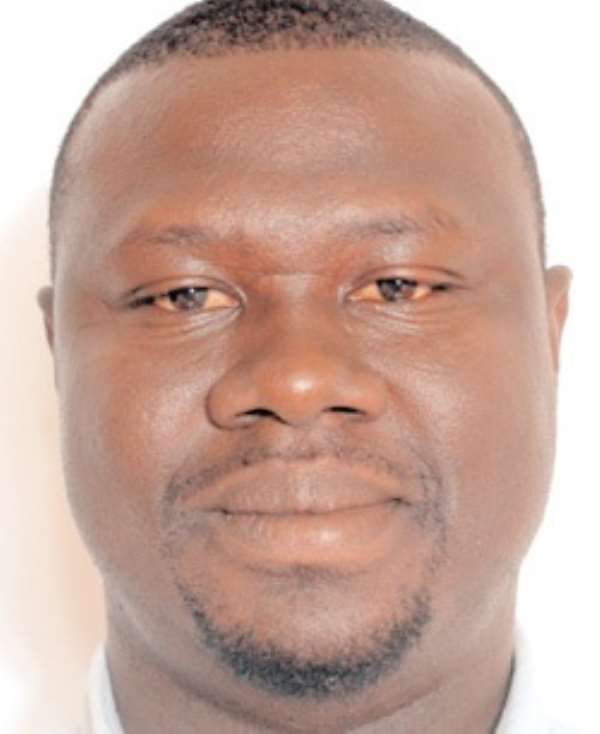 It was some 13 moons ago I wrote a piece entreating Manhyia to give the stubborn political child a very hard knock on his 'Mugu Yaro' head. Maybe Manhyia did not even take notice, but I am excited the Palace of the Great Ashanti King did not allow a simple handshake to extend beyond the wrist to the elbow.
I am sure you recall the brouhaha that greeted the Otumfuo's claim at the UN that it took his persuasion to make President Ogwanfunu accept defeat in 2016. Numerous pronouncements were made from the stables of the Umbrella, not only to ridicule the claim, but also to portray the revered king as a man who peddles untruths.
It started with a press release from Julius Deborah, Chief of Staff of the Ogwanfunu presidency, to deny that anything of the sort happened. Then came the rants by Omane Boamah that 'big men too can lie'. Others subsequently followed with very abusive words directed at the king in order to ridicule him and his throne. The sheer malice, brazen disrespect and disregard for traditional authority were obvious to anyone who cared to notice.
Trust a revered traditional authority like Manhyia not to take such insolence and disdain lying down. It responded by reiterating the claim and spitting fire and brimstone, which obviously sent shivers down President Ogwanfunu's spine.
President Ogwanfunu, therefore, quickly came out to profess his respect for Otumfuo and also promised to take the necessary steps to bring closure to the matter—a very wise move that came a little too late. Indeed, it was useless trying to recoup spilt milk from the sand. The wise and tolerant Ashanti King did forgive them for their folly, but will he and his subjects ever forget?
I was in total agreement with Joseph Yammin's assertion that Julius Deborah and President Ogwanfunu should not have replied the king in the first place. If it is wrong for a child to laugh when an elder passes wind; then how much more a child proclaiming to the world that a revered king has a very foul faecal matter stashed in his anus? Yes, it is that serious!
Unfortunately for them, the bad seed they planted has started bearing fruits. Though the great king received President Ogwanfunu with open arms when he visited to introduce his running mate, the boos and jeers from the masses were enough to tell them the people had still not forgotten the disrespect meted out to their king.
During the visit, the wise king advised the flag-bearer of the Umbrella to be open to Ghanaians about his past administration's mistakes. He told President Ogwanfunu to take his introspection further by telling them how he intended to fix his past mistakes and what new ideas he was bringing on board if given the mandate once again.
Almost eight weeks have since elapsed and we are yet to hear him mention a single mistake he intends to correct. All we hear from him are grandiose promises, which we all know are made to hoodwink the electorate to put him back on the presidential throne.
In effect, he has refused to pay heed to the words of wisdom from the wise king. He deludes himself into thinking the sweet promises will do the trick. Let him blame no one but himself when the day of reckoning comes.
By the way, have you seen the latest video of the Umbrella's running mate at Manhyia? Mama Jane looked bored and disconcerted. Like Essau, Jacob (Bawumia) had already received all the blessings from the Queen Mother of the Ashanti Kingdom before she arrived. Sad, indeed!
Do I blame her for being bored and disconcerted in front of the Ashantehemaa? No, I don't! I may feel same in her shoes. Of what use are the pleasantries when my opponent has already received all the blessings? Coupled with the little enthusiasm she has been able to generate so far, I cannot help but wonder how Mama Jane feels right now.
It is a shame such a fine lady has decided to join the camp of 'babies with sharp teeth' and 'elders with foul breath'. But I am excited that unlike the husband-beater, Mama Jane has not lost her sense of decency in political discourse.
Once again I remind the sharp-teeth babies and the foul-mouth elders that we shall forgive them anytime they come pleading. But a heavy knock on their 'Mugu Yaro' head on December 7 should be enough to remind them not to repeat the abomination.
See you next week for another interesting konkonsa, Deo volente!