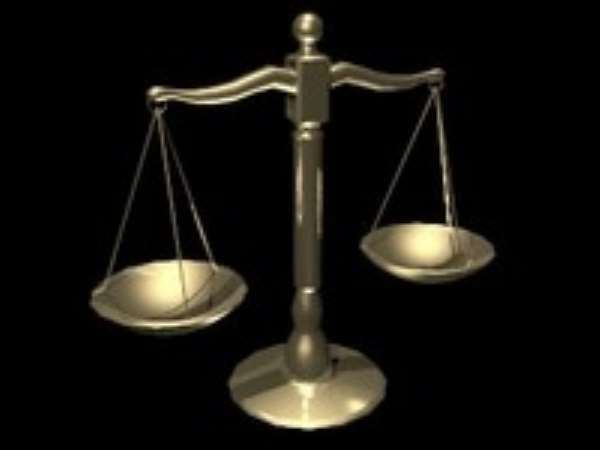 A circuit court judge at cape Coast, Mr Mustapha Logoh has ordered that a test be conducted on a 14-year old junior secondary school girl, who was defiled and became pregnant, to determine the duration of the pregnancy, to see whether it could be aborted, to save her future.
Mr Logoh, who gave the order, said not only was the victim "too young to give birth", but it was evident that there would be no one to cater for her, if her assailant, who claims to be an orphan, were sent to prison.
He, therefore, deferred sentencing a 25-year old driver's mate at Assin –Fosu, Fredrick Essimah, who pleaded guilty to defilement, until Tuesday, October 24.
Prosecuting, ASP Akwasi Sarfo-Adjei had earlier, told the court that in July 2006, Essimah befriended the victim and slept in her room every night.
He said on the night of July 25, Essimah jumped through the window and fled when he heard the victim's father approaching.
He said when the girl was questioned about the man's presence in her room, she told her father that he had been coming to sleep in her room and that he had sex with her anytime he did.
ASP Sarfo-Adjei said the girl's father warned her not to allow Essimah into her room again, but sometime in September, her teacher detected that she vomited in the mornings each time she came to school.
The Prosecutor said the girl was taken to the hospital for a pregnancy test and it was detected she was about three months pregnant, and she mentioned Essimah as the one responsible.
He said Essimah was arrested and in his caution statement he admitted befriending the girl. In another development, a 22 year old carpenter's apprentice Kwame Amoah, was also remanded in prison custody by a circuit at Cape Coast, also for allegedly defiling a seven year old girl at Assin-Fosu.
He pleaded not guilty and would reappear on Tuesday Oct 25. The Prosecution alleged that Amoah, who lived with the parents of the victim, took advantage of their absence on September 24 2006 and sexually abused her and warned her not to inform them, but she did.
He said a report was made to the Police and Amoah was arrested and a medical report issued on the victim indicated that her hymen had been broken, while "there was deposit of semen in her genitals".