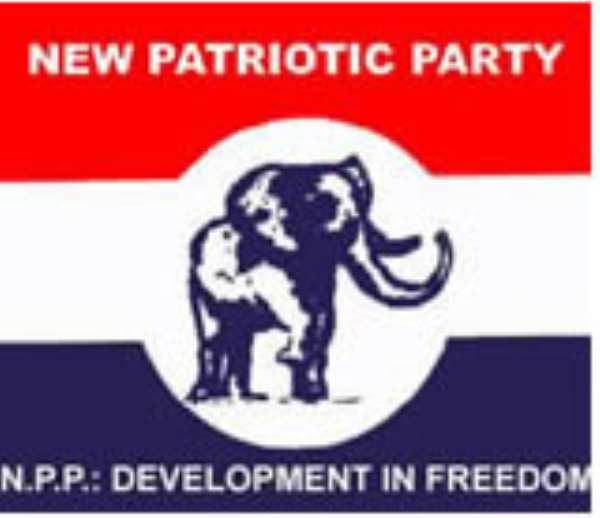 Dr Owusu Achaw Duah, an Accra-based medical practitioner, is sure to win the forthcoming Offinso South Constituency bye-election with a very wide margin should he get the NPP's nod to contest on its ticket.
Dr Duah's background shows that his political life began even as a medical student, dating back to the 1960s and 1970s.
He was actively involved in the Popular Youth Association (POYA) and together with other colleagues including Mr Kwamena Bartels, Minister for Information and National Orientation, one Mr Amankwah and the late Mr Kwabena Asare, conducted an active campaign for Dr Kwame Safo Adu when he was contesting the Manhyia Constituency seat for the Progress Party of Dr K. A. Busia
During his stay in Canada, he was an active member in the Canada NPP caucus and contributed his time, energy and money to support the group.
Back in Ghana, Dr Duah has been a member both at the ordinary and founding membership status of the party and continues to play an active role in the NPP's activities.
He stood for the first Vice Chairmanship position during the Offinso South Constituency Executive election. Currently he is a Government Appointee, at the New Offinso Urban Council.
Dr Duah has helped to establish a community clinic at Offinso, which for the past four years, had been serving the health needs of the people in a number of satellite communities.
He travels from Accra to Offinso once in every month, to assist in the running of the clinic. In academia, his profile looks perfect and a model for the young.
Dr Duah undertook a postgraduate residency and fellowship training in Laboratory Medicine and Pathology University of Ottawa, Ottawa, Canada between 1980 and 1984.
Earlier, between 1978 and 1980 he had undergone postgraduate residency training in pathology, at the University of Western Ontario, Canada.
A product of the University of Ghana Medical School, Accra in 1973, Dr Duah attended the Konongo Odumasi Secondary School and Opoku Ware Secondary School for his GCE "O&A" Levels between 1961 and 1967.
He obtained professional medical licences to practice in the States of Maine and New Jersey in the USA as well as in Ghana. Between 1999 and 2006 he was Lecturer, Head of Department of Chemical Pathology, University of Ghana Medical School.
He also lectured medical students and medical technology students and was consulting pathologist at the VRA Hospital and Laboratories between 2000 and 2002.
Dr Duah was also Pathology Consultant at the Prince Margaret Hospital, Nassau, Bahamas between 1987 and 1991 after obtaining numerous academic qualifications including Postgraduate Diploma in Telemedicine, USA.
He has contributed immensely to academia, lecturing at the University of Ghana Medical School, Korle-Bu and is also an external examiner, Department of Molecule Medicine, School of Medical Sciences, KNUST, Kumasi.
Dr Duah was founder of the Dr Martin Luther Memorial Clinic in Accra and the New Offinso Community Clinic.