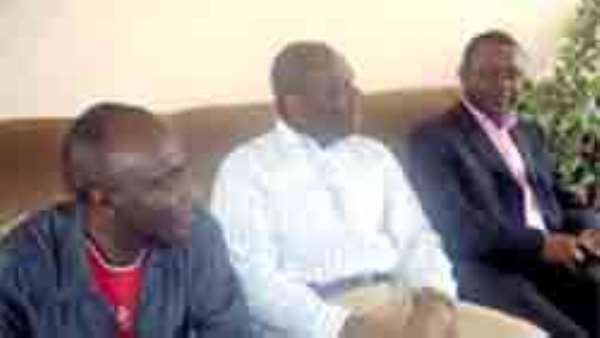 Mr. Boakye Agyarko, 48, flew out over the weekend after a stealth one-week campaign concentrated solely in the three Northern regions and only with regional and key constituency executives, without a journalist in sight.
With a small army of dedicated followers, Mr. Agyarko a banking and finance titan with over twenty years exposure at the highest level of the oldest bank in America, Bank of New York, briefed delegates on what it would take to turn the economy round, put food on the table and reduce the high incidence of unemployment in Savelugu, Tamale, Wale Wale, Bawku and the backwaters of rural Ghana.
Agyarko finished his week's tour with a day's meeting with delegates in Ada, Sege and pockets of Krobo Odumase where he comes from, before flying out deep into the night. Prior to his flight to Ghana, he was met at the Gatwick airport by friends of his, who drove him to a social event in the quiet English town of Swindon, where he discussed his vision to tackle corruption and fielded questions on the economy to his growing circle of admirers in the United Kingdom, before racing to catch a plane to Accra.