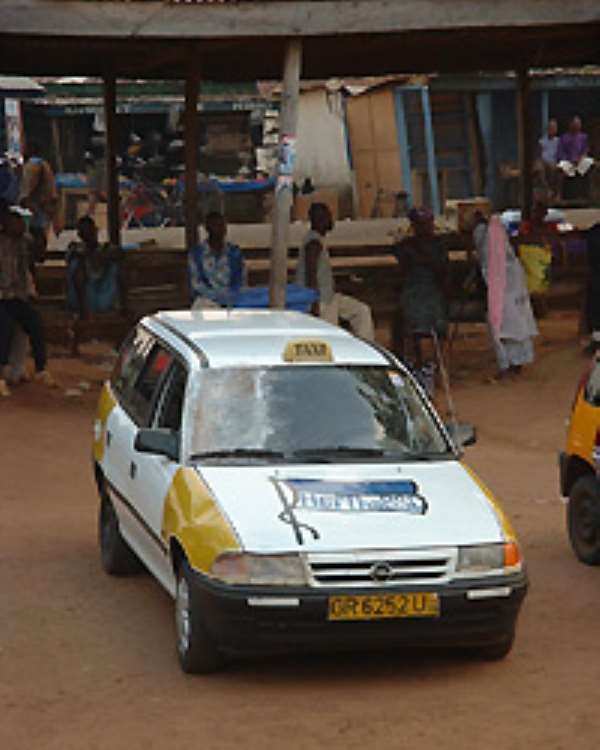 FOR sending the police on a wild goose chase, a 26-year-old driver will spend three months in jail if he fails to pay a fine of ¢3.5 million.
Mohammed Isaahaka had lodged a complaint with the police that armed robbers had attacked him and taken his taxi in the early hours of September 7.
However, the prosecution told the AMA magistrate's court that police investigations revealed that the complainant's car got damaged in an accident and refused to report to the owner for fear of losing his job.
Issahaka, who was charged with deceit of public officer, was convicted on his own plea.
Narrating the facts of the case, Chief Superintendent Elizabeth Dassah told the court that at about 4.20 am on Thursday, September 7, Issahaka came to the police station to lodge a complaint that three young men wielding cutlasses attacked him at Roman Ridge in Accra and took away his car.
However on the same day the station received a phone call from an unidentified person that the taxi was involved in an accident at Nima. Police went to the scene but the car had been towed to the Motor Traffic Unit at the Nima Police Station.
Ms Dassash said on Monday, September 11, Issahaka was invited to the police station for further interrogation and he confessed that he was involved in an accident with the car. He however lied to the police because he was afraid his ex-soldier employer may dismiss him if he found out he was involved in an accident.